Wednesday's Market Minute: Betting On Six-Pack of Tech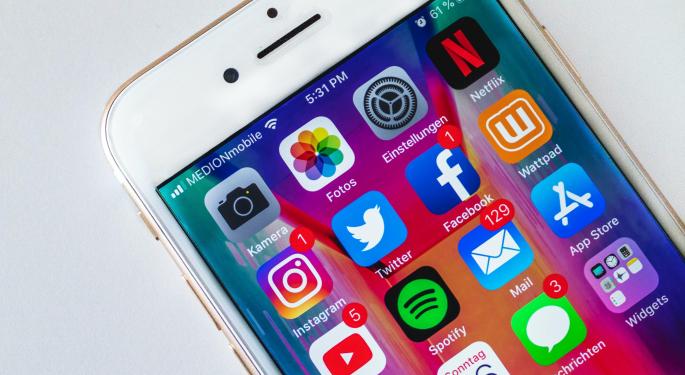 Tech earnings will be at the forefront of investors' minds Wednesday, as big tech names will begin reporting after-the-bell, beginning with Tesla and Microsoft. When it comes to the Nasdaq-100's price activity, tech names dictate much of the movement. Apple Inc (NASDAQ: AAPL), Microsoft Corporation (NASDAQ: MSFT) Amazon.com Inc (NASDAQ: AMZN), Alphabet Inc (NASDAQ: GOOG) (NASDAQ: GOOGL), Facebook Inc (NASDAQ: FB), and Tesla Motors Inc (NASDAQ: TSLA) now account for nearly half of the value of the Nasdaq-100. As of Wednesday, Apple makes up 12.0%, Microsoft makes up 11.3%, Amazon makes up 11.2%, Facebook 4.2%, Alphabet (Class A) 3.8%, Alphabet (Class B) 3.8% and Tesla makes up 2.7% of the major index. The rest of the 100 names within the Nasdaq-100 accounts for roughly 51%.
All six names remain positive on the year despite the broader market uncertainties. Tesla is up nearly 275% YTD, Amazon is up almost 70% YTD, Microsoft and Apple are up over 32% YTD, Facebook is up nearly 18% YTD, and Alphabet is up roughly 16% YTD. This contributes to the Nasdaq-100 outperforming the broader Nasdaq composite and the S&P 500 index on a one-year, three-year, five-year, and 10-year basis.
And these big tech names are not only outweighing the Nasdaq-100. The concentration of each major indices' market cap is skewed by some of these tech giants. The S&P 500 receives roughly 22% of its value from those five companies, not including Tesla. This is up from over 17% just a few months ago. These six names now account for nearly 41% of the Nasdaq Composite Index.
View Comments and Join the Discussion!
Posted-In: TD AmeritradeGeneral