Be Wary Of Your Financial Advisor's Credentials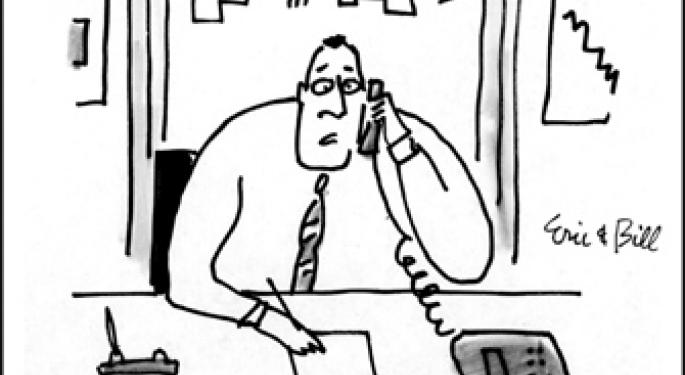 In an environment where Americans seem to be more desperate than every for trustworthy advice, financial advisors are becoming more creative with their credentials, or at least achieving some that can be earned with little to no effort and maybe a few hundred greenbacks, according to The Wall Street Journal.
Regulators saying that financial advisors use these new designations as marketing tools to win the trust of older, wealthier clients, and have every intention of selling high-fee investments that aren't appropriate for their portfolios.
"State securities regulators have been very worried about this," says Denise Voigt Crawford, securities commissioner for the state of Texas and past president of the North American Securities Administrators Association. "We are taking a growing number of administrative actions against people using designations as part and parcel of fraudulent securities activities, especially with older people."
Professional certifications arose decades ago as a way for firms in various industries to identify qualified practitioners.
In the realm of financial advisement, many well-established credentials, including the certified public accountant (CPA), chartered financial analyst (CFA) and certified financial planner designations (CFP), require long study and demand continued education and enforce strict codes of ethics. In order to become a CPA, for example, one must pass a 14-hour CPA exam.
WSJ says that many of the credentials sound familiar, even confusingly, especially those with the word "senior" in the title. These would include: certified senior adviser, certified senior consultant, certified senior specialist, certified senior financial planner, chartered senior financial planner and chartered adviser for senior living.
According to the American Academy of Financial Management, based in New Orleans, the things to look for are these: accredited degrees, licenses, or masters degrees from government-recognized or accredited programs or educational institutions with concentrations in Finance, Investments, Securities, Economics, or Accounting. These requirements make individuals eligible for Professional Designation.
The Academy awards numerous designations, including the CAM (chartered asset manager), CMA chartered market analyst), CPM (chartered portfolio manager), CTEP (chartered trust and estate planner) and CWN (chartered wealth manager).
View Comments and Join the Discussion!
Posted-In: american academy of financial management denise voigt Wall Street JournalNews Personal Finance General