Yes, You Can Evaluate A Stock By Employee Satisfaction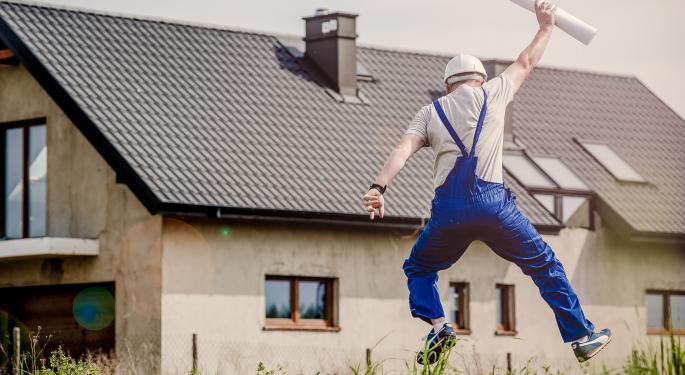 Among the hundreds of fundamental and technical indicators used by traders and investors to find stocks poised to deliver the highest return, happiness rarely plays into the equation. Emotions aren't exactly a feature on a company's 10-Q or a factor in calculating sentiment.
However, a research study from a finance professor at the London Business School suggests happiness could be one of the more reliable signals for investors seeking growth stocks. The 2016 survey compiled 28 years of data and compared overall market returns with share price among companies listed in the annual "100 Best Companies to Work For in America" publication.
The findings showed those companies with high employee satisfaction performed, on average, 2.3 to 3.8 percent better than their contemporaries per year. Over the course of the 28 years analyzed, companies with high employee satisfaction outperformed the average by anywhere from 89 to 184 percent.
This information, normally hard to find, is available on FinanceBoards. The stock research platform's Employee Ratings widget compiles company employee ratings from job hiring, rating and research site Glassdoor, and provides average ratings and statistics on eight different factors. You can see an example in the widget below.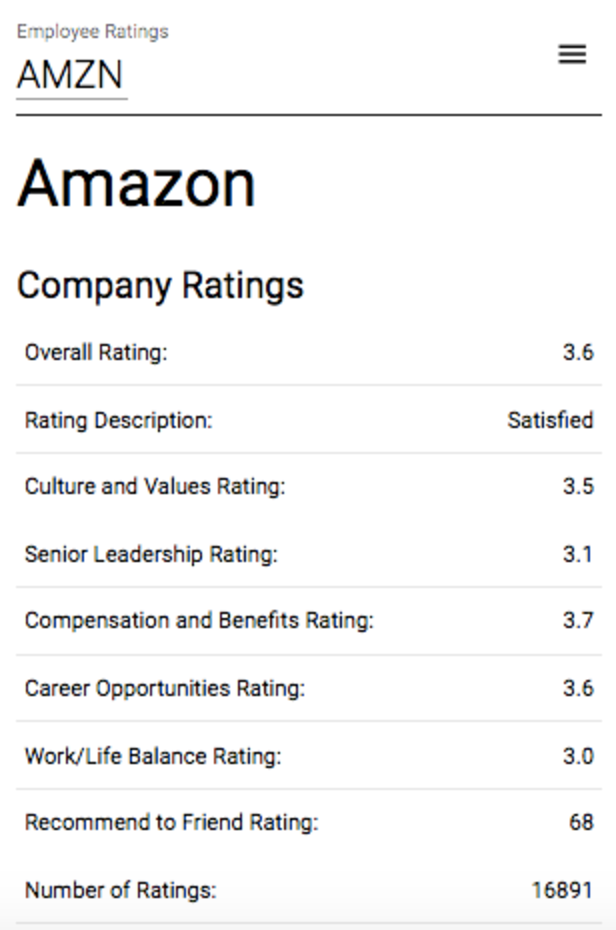 You can see that Amazon.com, Inc. (NASDAQ: AMZN) has an above-par average on the widget's 1-5 scale, hovering around a 3.5 average on all 6 of the 5-point rated categories. Compensation and Benefits, as well as Career Opportunities are the standouts among employees, while work/life balance seems to be the trade-off for employees. Obviously, Amazon has been one of the best performing stocks of recent years.
The final two sections show broader indications of the company's reputation, with the "Recommend to a Friend Rating" gauged along a 100-point scale, and the number of ratings an indication that Glassdoor has accrued a fairly sizable cross section of opinion.
In addition to the factors displayed within the widget, users can also click the "Reviews" button in the bottom righthand corner to see actual employee reviews on Glassdoor.com.
Employee satisfaction may not strike you as a typical metric by which to evaluate stocks, but it can be useful nonetheless. And having the information on FinanceBoards, in the same place as hundreds of other traditional indicators, at least makes it easy to access.
FinanceBoards is an editorial partner of Benzinga.
Posted-In: employee satisfaction FinanceBoards WooTraderFintech Psychology Topics General Best of Benzinga
View Comments and Join the Discussion!