Fintech Has A Clear Connection To Improving People's Lives, Says Morningstar's Tricia Rothschild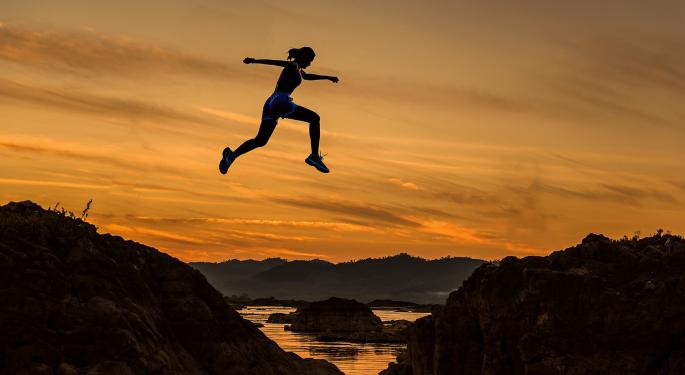 She sings, speaks Russian, studied the Soviet empire's fall to free market forces in person and worked as an interpreter in Lithuania. She isn't averse to taking career advice from her kids.
"I came from a small town in the middle of Wisconsin and there wasn't anything interesting," she said. "I wanted to do the most exotic thing I could."
Tricia Rothschild is also chief product officer for Morningstar, Inc. (NASDAQ: MORN) and one of the judges of the Benzinga Global Fintech Awards on May 11.
"I spent a huge amount of my career building up our equity-research business," she said. "Now, we're looking more at the context of the portfolio and the person it is constructed for."
See Also: Fintech Wizard Yin Luo Mines The Human Language For Hidden Meanings
The Future Of Fintech
Despite the strides already made, Rothschild sees a near-term future in which technology will help simplify the process of assessing the tradeoffs and choices facing investors.
"You could call it the Alexa for finance, where you are checking in on how you're progressing toward your retirement goals or trying to determine if you should buy or lease a car in the next year," she said. "The ability to walk through these decisions without a spreadsheet is not outside the realm of possibility, through technologies like artificial intelligence."
People who invest will soon be working with robots whether they know it or not since human advisors will need to augment their work with technology.
"It's not either/or," said the mother of two boys and a daughter. "Most people are going to want the human element in their life."
Having spent 24 years at Morningstar, Rothschild finds the fusion of finance and technology more exciting than ever.
"Finance and fintech have a clear connection to improving people's lives and their financial future, security, and well-being," she said.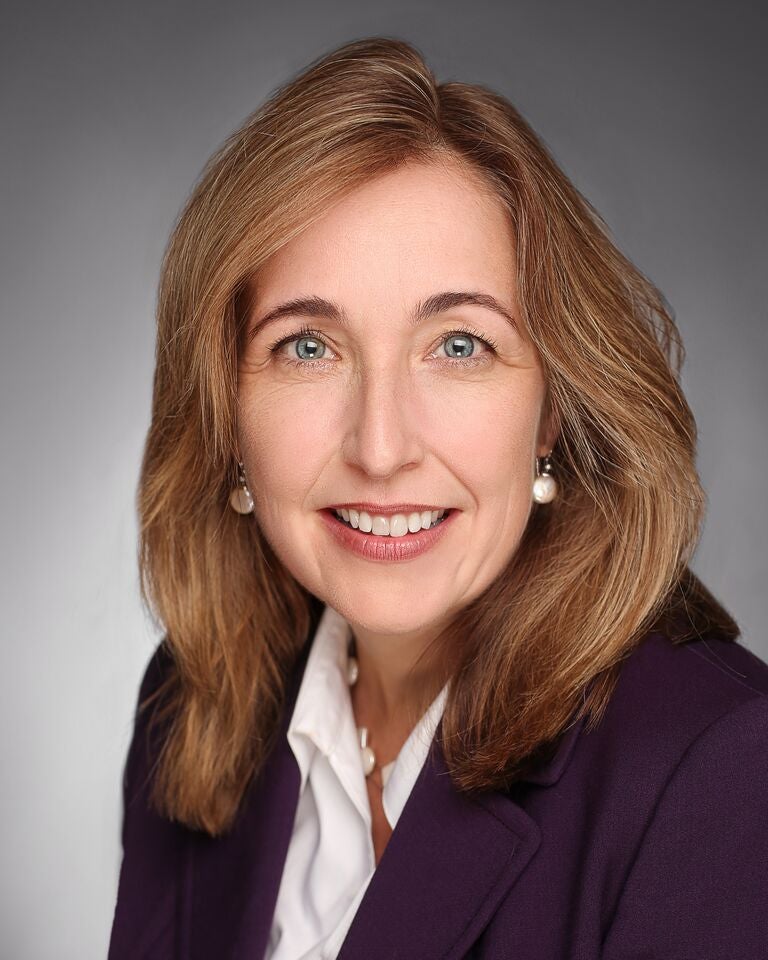 Tricia Rothschild has been with Morningstar for 24 years.
Love Of Russian Literature
Rothschild didn't follow a traditional career path in college. She got her undergraduate degree in media studies and communication from Northwestern University, then got her master's at Indiana University in Russian and Eastern European Economics in 1990–92.
She traveled to the region during a period when the centrally planned economies of the Soviet bloc were collapsing in the face of massive protests and free market forces. She worked as an interpreter for a Lithuanian government official who later became president, who was then forced out in a corruption scandal.
There are some parallels between the fall of Communism and today's rise of fintech.
Some people, she said, have difficulty letting go of the old ways. "I get that it can be scary," she said.
Rothschild mentors young women and has a strong belief in diversity in the workplace. She likes a gin and tonic depending on the season and a margarita sans sour mix. She sang in a progressive women's choir while commuting from Cincinnati. She has a good voice, if she does say so herself.
See Also: From The Mean Streets Of Scarsdale To Russia And Back: A Chat With CNBC's Tim Seymour
Play With People You Like
Rothschild advice for people starting out?
"It's important to remember that technology is a means to an end — the main goal is to figure out what problems you can solve for people," she said. "You want to focus on what motivates your client and how you can help them have a better experience."
Her moment of revelation came when she was complaining about people at work to her two little boys about six or seven years into her career. One of the kids said, "Mom why don't you play with the people you like?"
She had a chat with Morningstar's president at the time and told him she wasn't able to do her best work with her particular team and moved elsewhere. The two agreed on a better fit, and Rothschild has been with the firm for more than 15 years ever since.
"If you're not inspired and challenged by the people you work with it's kind of a bummer."
If you're looking for cool fintech startups and access to top financial institutions, and are sick of attending stuffy corporate conferences, the Benzinga Global Fintech Awards is the event for you. From its first year in 2015, the competition grew to over 250 applicants and over 500 attendees in 2016.
Connect with us on social media — use the hashtag #BZAwards and #Fintech to spread the word!
Posted-In: Benzinga Global Fintech AwardsFintech Movers & Shakers Top Stories Success Stories Exclusives Interview General Best of Benzinga
View Comments and Join the Discussion!