Using Fintech Regulations Might Hamstring The Big Brands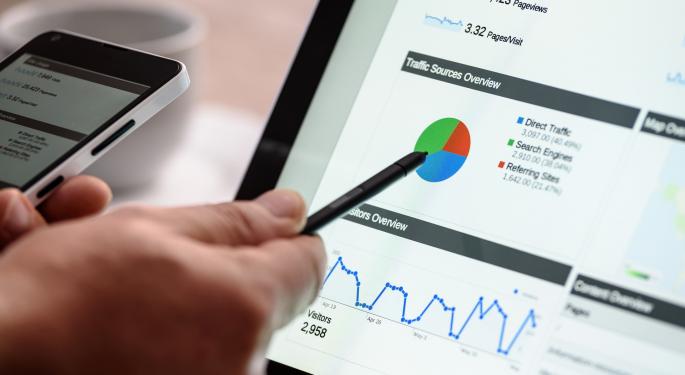 Entrepreneurs often complain that federal regulations of the finance industry impede radical advances in technology. Venture capitalist Adam Boyden has a different take.
"Fintech is highly regulated. I have decided that it is an advantage," said Boyden, managing director at RPM Ventures in Los Altos, California.
Competitors in a highly regulated environment become less efficient and vulnerable to startups that start nibbling at the big brands around the edges, he said.
"If you can find the right idea and the right team and the right plan you can do things that can be quite interesting," he said. "If you're clever, working within the rules around the edges is where the opportunity is."
This is one in an occasional series of profiles of some of the judges of the Benzinga Global Fintech Awards on May 11 in New York.
Some venture capitalists are so unhappy with regulations that they are talking about moving operations offshore to places like Bermuda. Boyden believes corporations that are ripe for a rival startup actually are led by glorified regulatory compliance officers.
SoFi So Good
He cited one example from his portfolio: Social Finance, Inc. (commonly known as SoFi) an online personal finance company that provides student loan refinancing, mortgages and personal loans.
It was started in 2011 by four Stanford University students trying to find affordable ways to fund their pricey educations. Stanford alum Boyden became chief operating officer the following year.
Its inaugural loan program was a $2 million pilot project in which 40 alumni invested an average of $50,000 in 100 students.
The idea took off and SoFi kept raising capital and expanding its mission before lenders could catch their collective breath. By October of last year, SoFi had funded $12 billion in loans to 175,000 members. It sells mortgages in more than 20 states.
Last year, SoFi — which aims to reinvent the bank — received a triple-A rating from Moody's, the highest ever for a marketplace lender.
Then Again, The Reverse Can Happen
Asked about the California-based Metromile, which began selling car insurance based on miles traveled as measured by a phone app in 2011, Boyden noted that the move was quickly followed by a similar service offered by industry giant Progressive Corp (NYSE: PGR).
"It was interesting idea...If you don't have a huge brand that can come follow on," said Boyden, 48.
Boyden, an expat Brit who's started and sold several companies, has a wife and two kids and likes to ski and drive really fast in a retro British roadster called a Caterhan.
A what?
"Exactly."
_____
If you liked this profile, check out these articles from our "Day In The Life" series:
If you're looking for cool fintech startups and access to top financial institutions, and are sick of attending stuffy corporate conferences, the Benzinga Global Fintech Awards is the event for you. From its first year in 2015, the competition grew to over 250 applicants and over 500 attendees in 2016.
Connect with us on social media — use the hashtag #BZAwards and #Fintech to spread the word!
View Comments and Join the Discussion!
Posted-In: Adam Boyden Benzinga Global Fintech Awards RPM VenturesFintech Success Stories Exclusives Interview General Best of Benzinga