The Business Of Corporate Bonds: Trumid Buys Electronifie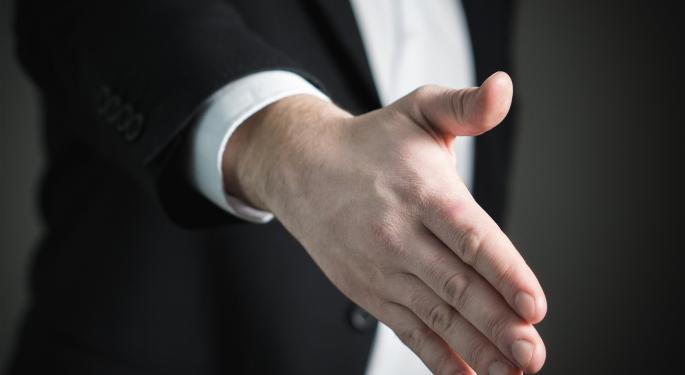 New York-based technology provider, Trumid, announced it recently closed a deal with its competitor Electronifie. The deal is expected to close in the early second quarter of 2017.
Both companies deliver technology focused on the corporate bond market. When the deal gets approved, 350 firms will sit on Trumid Market Center, the company's all-to-all trading network for corporate bonds. The deal is expected to give Trumid 60 new customers.
"We pride ourselves on building a strong user network and delivering great products that make corporate bond trading easier. Trumid continuously strives to improve all aspects of our clients' trading experience," Trumid President Mike Sobel said in a statement. "The Electronifie team shares that vision and the combination of our networks will enhance the all-to-all liquidity available on the Trumid platform."
Electronifie was up for an award at the 2016 Benzinga Fintech Awards. The company was runner-up in the category of "Leveling The Playing Field."
Over 250 companies from five countries applied for the 18 awards given out at last year's ceremony, which was attended by some of the biggest venture capitalist firms, hedge funds, brokerages, and media outlets from across the industry.
As banks have withdrawn from acting as dealers in bond markets, several electronic platforms have stepped up to provide alternatives. According to Financial News London, the merger of the two U.S. platforms is a further sign of the tricky business of trying to match buyers and sellers of bonds electronically.
Trumid, which trades around a billion bonds a month, is backed by legendary investors George Soros and Peter Thiel.
Related Links:
A 22-Year-Old College Student In India Figured Out How To Make Quantitative Investing Models By Googling It
Personal Finance App Clarity Money, An $11-Million Funding Round And Your Financial Health
If you're looking for cool fintech startups and access to top financial institutions, and are sick of attending stuffy corporate conferences, the Benzinga Global Fintech Awards is the event for you. From its first year in 2015, the competition grew to over 250 applicants and over 500 attendees in 2016.
Connect with us on social media — use the hashtag #BZAwards and #Fintech to spread the word!
Image Credit: screenshot from https://plus.google.com/105264199304119889603
Posted-In: Benzinga Fintech Awards Electronifie TrumidFintech M&A News Contracts Best of Benzinga
View Comments and Join the Discussion!