When It Comes To Your Portfolio, Work Smarter, Not Harder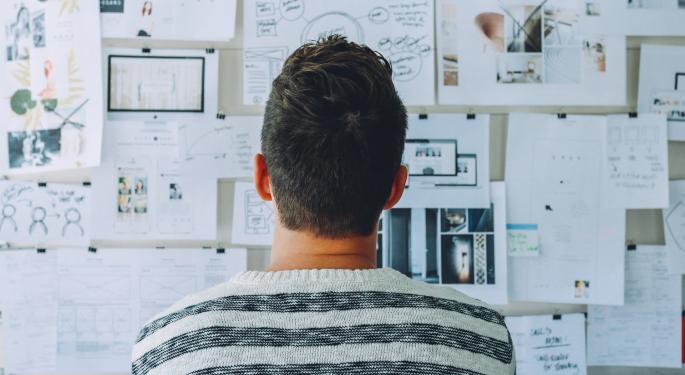 It is an undeniable fact that being a good investor takes time and effort. Multiple forms of research, whether micro, macro, or technical, are necessary to know which factors are at play in any given stock prior to plotting your entry and exit on a trade.
But just because trading and investing requires time and effort to be successful doesn't mean you can't work smarter instead of harder. Finding proven research tools and relying on them to make investment decisions can eliminate time, and can lead to better trades.
That is the philosophy that Marc Chaikin has developed in his 45 years on Wall Street as a stockbroker, quantitative analyst, and options trader. Over his career, he recognized that the outsized success of brokerage firms compared to everyday individual traders wasn't due to any increased effort or intellect, but was contingent on the advanced metrics and tools at their disposal.
Chaikin drew on his many years on Wall Street when, after the 2008 financial crisis, he came out of retirement to build a stock research platform for individuals, Chaikin Analytics. He built it based on the same tools the Wall Street pros use, yet he distilled the analytics into simple displays so individual investors could easily understand.
The centerpiece of the platform is the Chaikin Power Gauge stock rating, which is based on 20 factors that affect the performance of a stock—the same factors the Wall Street pros every day when they evaluate a stock. Thus, individual traders and investors now have access to the same caliber of research once available only to institutional traders, but in a format they can understand.
"I wanted to level the playing field by giving individuals the same professional quality research the Wall Street pros use, but in a format they can easily understand. I've accomplished this with Chaikin Analytics and the Chaikin Power Gauge stock rating, which is the culmination of my life's work" Chaikin said
Click here to sign up for Marc Chaikin's free webinar, Thursday, March 30, 2017 at 4:15 pm ET: The Key to Profitable Options Trades: Finding the Big Winners and Losers.
Chaikin Analytics is a sponsored partner with Benzinga. This article was written in conjunction with Chaikin Analytics, and may have been subject to their approval.
Posted-In: Chaikin AnalyticsFintech Education Entrepreneurship Psychology Success Stories Personal Finance General Best of Benzinga
View Comments and Join the Discussion!