Washington Seeks Better Control Of Fintech Companies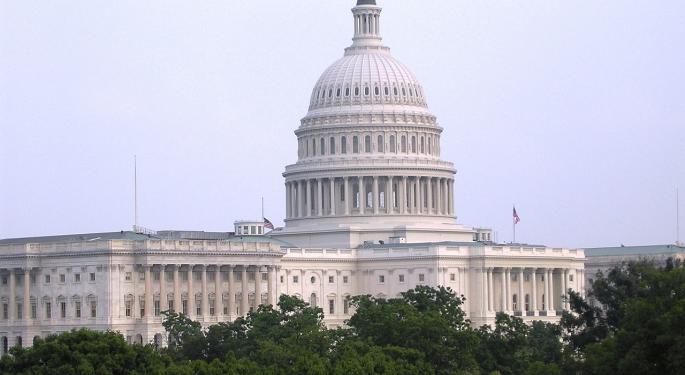 The financial technology segment, which includes companies that lend money online to firms that process electronic payments, had gone quite a long time without catching the attention of government regulators. However, this grace period has come to an end.
According to a Financial Times article, under the Obama administration, the government and regulators have created a network of fintech watchers that seek to prevent practices that could harm the financial system or consumers — without restraining innovation. The team in question includes the Treasury and Commerce departments, and, as per the article, is being coordinated by Adrienne Harris, one of Obama's special assistants on the White House's National Economic Council.
Also stepping up their oversight over fintech companies are the Federal Reserve, the Federal Deposit Insurance Corporation, the Office of the Comptroller of the Currency and the Consumer Financial Protection Bureau.
Related Link: Returns On Pre-Holiday Sessions Are Often More Than 10X Larger Than Average
While the increased control should come as no surprise, especially after LendingClub Corp (NYSE: LC)'s CEO was made to resign over allegations that he had misplaced the sale of loans, fintech companies have decided to fight it.
In response to Washington's initiatives, Barney Jopson's note stated, fintech firms have decided to increase their lobbying presence in Washington, in an attempt to limit unwanted regulation. However, the author added, a few important fintech companies have struggled this year, making the lobbyists' task considerably more intricate.
"Policymakers reject the notion that fintech has thrived in a regulatory vacuum, noting that any company in the sector must comply with an existing patchwork of state and federal rules on activities such as consumer lending, debt collection, credit reporting and money transfers," the FT article read.
In fact, "Fears of impending regulation may be overstated because many of the regulatory boundary lines are already in existence," a senior administration official declared.
"The CFPB is interested in encouraging consumer-friendly developments in the marketplace, such as extending affordable, responsible lending to more people. At the same time we must ensure companies play by the rules," Consumer Financial Protection Bureau concluded.
Disclosure: Javier Hasse holds no positions in any of the securities mentioned above.
Posted-In: Adrienne Harris Barack ObamaFintech News Politics Federal Reserve Media General Best of Benzinga
View Comments and Join the Discussion!