Weekly Tech Highlights: Apple Pay's Newest Supporter, Tesla's Q4 Results And More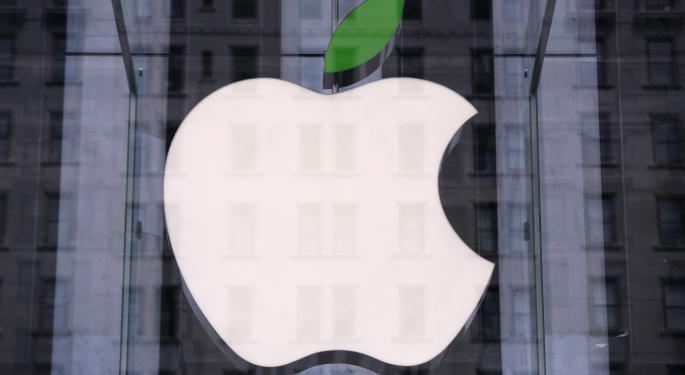 It was a quiet week in the world of technology.
Ruled mostly by earnings and minor announcements, the second week of February proved to be less exciting than the last. However, there were a few tidbits investors shouldn't overlook.
Starbucks + Apple Pay = Convenient Coffee
Apple Pay, the new mobile payment platform from Apple Inc. (NASDAQ: AAPL), now works with the Starbucks Corporation (NASDAQ: SBUX) app.
Unfortunately, users cannot actually use Apple Pay to buy drinks at Starbucks. Consumers may simply use Apple Pay to load money onto their Starbucks cards, which may then be used at any Starbucks location. It's a roundabout way to use Apple Pay, but it's a step in the right direction.
Related Link: WWE Rises On Earnings Beat, But Are Investors Missing Something?
Tesla's Q4 Results Were Strangely Familiar
It was more of the same for Tesla Motors Inc (NASDAQ: TSLA) this week.
The automaker reported earnings results that, according to one former hedge fund manager, were "nothing new."
"The bears can find little things they can put their teeth into," Cody Willard, chairman of Scutify (a financial social network), told Benzinga. "The bulls can hang their hat on 2015 projections and long-term projections, just like they have been anyway."
FireEye Burned Brightly After Q4 Earnings
FireEye Inc (NASDAQ: FEYE) proved that it is one of the most promising names in security.
"They got a billings beat, which is what they had to have," Sean Udall, CIO of Quantum Trading Strategies and author of "The TechStrat Report," told Benzinga. "The story with FireEye is that they're moving a lot of their revenues to subscription-based."
Is Google Testing An Apple Pay Competitor?
Not content to relinquish the mobile payment space to Apple, Google Inc (NASDAQ: GOOG)(NASDAQ: GOOGL) is reportedly testing a new system that can verify a person's identity by listening to his or her voice.
Alibaba's Key To American Success: Buy eBay?
Should Alibaba Group Holding Ltd (NYSE: BABA) and eBay Inc (NASDAQ: EBAY) come together? Rumors suggest that the Chinese e-commerce giant might be interested in picking up eBay to enter new markets.
"It would give [Alibaba] a legitimate foothold into the American market," Udall told Benzinga.
Willard said he doesn't think the buyout rumor is "that ridiculous."
"Talk about leadership," he said. "That would take some serious leadership guts to do. We've seen crazier deals done. Remember AOL/Time Warner?"
Disclosure: At the time of this writing, Louis Bedigian had no position in the equities mentioned in this report.
Posted-In: Apple Pay Cody Willard Quantum Trading Strategies Scutify Sean UdallExclusives Tech Interview Best of Benzinga
View Comments and Join the Discussion!