Why GE's Removal From The Dow Could Help Investors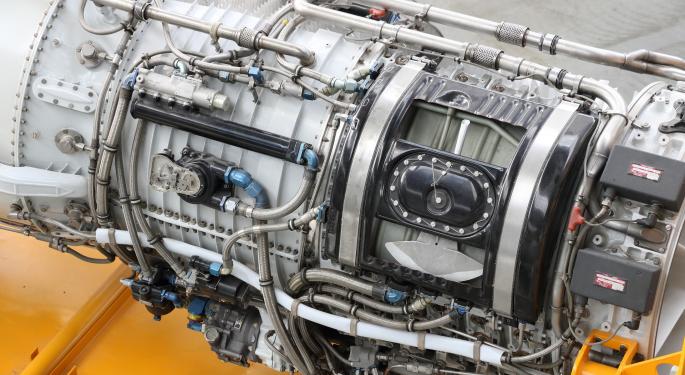 S&P announced Tuesday that for the first time in more than a century, General Electric Company (NYSE: GE) will no longer be one of the Dow Jones Industrial Average's 30 components. On June 26, GE will be replaced in the Dow by Walgreens Boots Alliance Inc (NYSE: WBA), a move that will impact the investment holdings of thousands of Americans who own Dow Jones index funds such as the SPDR Dow Jones Industrial Average ETF (NYSE: DIA).
Why Dow Components Matter
The Dow and the S&P 500 are the two most widely used measures of the U.S. economy, but since the Dow has only 30 components, each individual stock has much more of an influence on the overall value of the index.
The Dow is weighted based on share price, meaning the more one of the components falls, the less influence the stock will have on the overall average.
In the past year, GE's share price has fallen by 55.5 percent. Not only has that weighed on the price of the Dow, it has shrunk GE's weighting in the index down to just 0.36 percent — by far the smallest of any of the 30 components.
Presently, each $1 move in a Dow component stock results in a 6.89-point move in the overall average, suggesting GE's dive in the past year cost the Dow about 104 points.
The Walgreens Difference
For investors wondering how much better off their portfolios would be had Walgreens been in the Dow over the past year, the answer is that Walgreens hasn't been doing particularly great itself. Walgreens shares are down 16.4 percent in the past year, but because Walgreens' $66 share price is much higher than GE's $13 level, Walgreens would have had a much higher weighting.
The 16.4-percent drop from Walgreens would have cost the Dow roughly 79 points — only about 25 points less than GE did.
As it stands, Walgreens will be midpack in terms of weighting, ranking 13th in weighting at today's prices.
Boeing Co (NYSE: BA) has the highest weighting in the Dow at about 9.5 percent, while Pfizer Inc. (NYSE: PFE)'s 1-percent weighting is on track to replace GE as the least influential Dow component.
Related Links:
What Does GE Mean To The Entire Stock Market?
View Comments and Join the Discussion!
Posted-In: Dow Jones Industrial Average S&P 500Broad U.S. Equity ETFs Education ETFs General Best of Benzinga