Wall Street Analysts See These 4 Stocks As Winners Moving Into December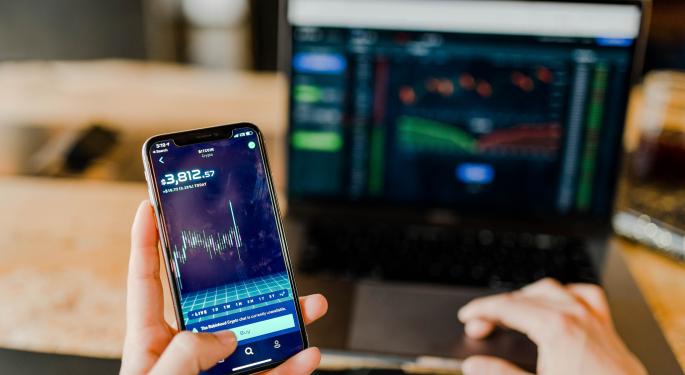 The advancements with COVID-19 vaccines of Pfizer Inc. (NYSE: PFE), Moderna Inc. (NASDAQ: MRNA), and AstraZeneca Inc. (NASDAQ: AZN), along with a resurgence of stock market indices like the Dow Jones Industrial Average and S&P 500, hints at a relatively stable outlook for the next year compared to 2020.
Top Wall Street analysts, based on TipRanks ratings, see these four stocks as winning plays as markets brace for the last month of what has been a turbulent year, as first reported by CNBC.
Repay Holdings Corp (NASDAQ: RPAY): Last Week, Northland Capital analyst Micheal Grondahl recommended the Atlanta-headquartered payment processing company as a Buy with a price target of $28, a 16.67% upside potential at the time.
CNBC cited Grondahl's comments that the company's continued expansion into new key verticals could play an integral role in driving strong financial results — the auto loan business for used cars as well as the mortgages and refinancing segment backed by the recently-acquired subsidiary Ventanex, for instance.
According to TipRanks statistics, Grondahl's calls on Repay have returned profits eight out of 12 times.
After a 0.44% dip during Friday's trading hours, RPAY sank 9.17% in the extended trading hours at $21.80.
Autodesk Inc (NASDAQ: ADSK): Based on the positive earnings release for the September quarter, Oppenheimer analyst Koji Ikeda recommends Autodesk as a Buy. Ikeda has set a $300 price target with an 11% upside potential on the stock.
"We believe Autodesk is well-positioned during and post-pandemic to disrupt the future digitization opportunity in the construction and manufacturing industries that should enable the business to achieve its FY2023 financial targets," the Oppenheimer analyst said, as reported by CNBC.
According to TipRanks, Ikeda has an over 93% success rate based on 110 ratings, and the calls on Autodesk stock returned profits twelve out of thirteen times.
ADSK shares were last seen quoting $273.90, 0.40% higher, at the end of Friday's extended trading session.
Anaplan Inc (NYSE: PLAN) With a Buy recommendation and a 21% upside potential, Needham & Company's Scott Berg revised the price target for the cloud-based business planning software company to $85 last week.
"[Anaplan] was historically a fairly heavy in-person sale, thus a return to travel/in-person meetings could significantly benefit the company," Berg commented, according to CNBC. Berg added that ongoing partner investments could revive sales once the lockdown measures are scrapped.
During Friday after-hours, PLAN stock was seen quoting 1.66% higher at $69.95 per share.
Karyopharm Therapeutics Inc (NASDAQ: KPTI) With last week's Buy recommendation for Karyopharm, H.C. Wainwright analyst Edward White set a price target of $41 with a 166.41% upside potential.
White relied on Karyopharm's Phase 3 SIENDO study of Xpovio for treating patients with endometrial cancer proceeding as per schedule. Topline estimates of the trials are expected sometime in the second half of next year.
White believes that Xpovio sales from dedifferentiated liposarcoma are projected at close to $26 million in 2026, from the estimated $3 million in 2022, CNBC reported.
See Also: Wall Street Analysts Say These 5 Stocks Are A Buy As The World Prepares For The Post-COVID-19 Era
View Comments and Join the Discussion!
Posted-In: Analyst Color Long Ideas Upgrades Price Target Analyst Ratings Tech Media Trading Ideas Best of Benzinga