Novavax Analyst 'Encouraged' By Preclinical Data For Coronavirus Vaccine Candidate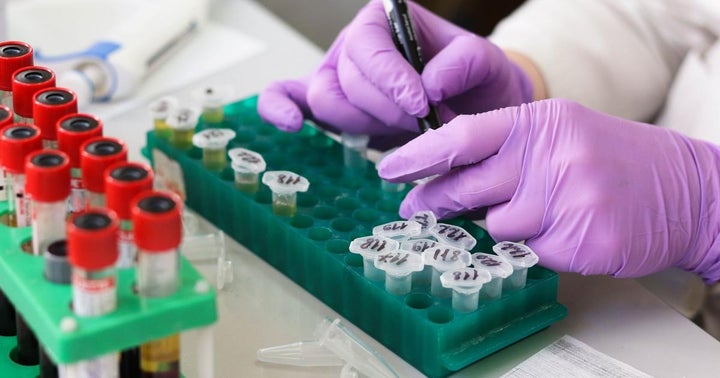 Novavax, Inc.'s (NASDAQ:NVAX) presentation at the International Society for Vaccines virtual congress Tuesday has increased Cantor Fitzgerald's confidence in its investigational coronavirus vaccine, codenamed NVX-CoV2373.
The Novavax Analyst: Charles Duncan reiterated an Overweight rating and $148 price target for Novavax.
The Novavax Thesis: Preclinical data detailed by Novavax at the congress were encouraging, Duncan said.
The key new information, according to the analyst, was that cynomolgus macaques — a non-human primate — vaccinated with NVXCoV2373 and challenged with live virus showed lower levels of detectable viral loads in bronchoalveolar lavage samples compared to placebo animals.
This suggested that the vaccine helps reduce viral replication/load.
Benzinga is covering every angle of how the coronavirus affects the financial world. For daily updates, sign up for our coronavirus newsletter.
The analyst also noted nasal swabs from infected macaques showed there is a several log reduction in viral load in the vaccinated group as compared to the placebo group.
"We continue to be encouraged as a result of these preclinical data that provide a window into potential translatability into human efficacy, assuming that immune functionality is conserved from these non-human to human primates," Duncan wrote in the note.
If immune functionality works in human primates, the incremental preclinical data would further support the rationale for moving forward in human clinical trials, Duncan said.
Cantor remains focused on the initial immunogenicity data from the Phase 1 study due in July.
That Novavax' sPhase 1 study has enrolled a slightly higher number of participants compared to other coronavirus vaccine studies is a positive, the firm said.
In the Phase 1 update, it will look for IgG response against the spike protein, neutralizing antibody response and T-cell response, which will likely help establish a high-level perspective on the breadth and depth of the overall immune response.
© 2022 Benzinga.com. Benzinga does not provide investment advice. All rights reserved.
---