Analyst: Here Are The Latest Cannabis MSO Trends In IL, MA, NV And FL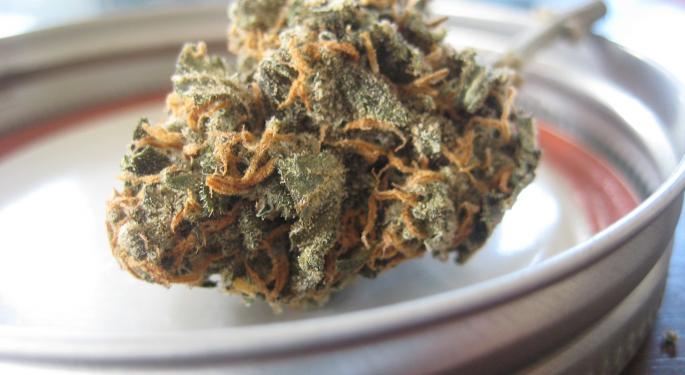 Cantor Fitzgerald analyst Pablo Zuanic provided a financial update on the latest information about US MSOs in Illinois, Massachusetts, Nevada and Florida.
Illinois is expected to benefit from "overweight" Cresco Labs (OTC: CRLBF) and Curaleaf Holdings (OTC: CURLF), while a recovery in Massachusetts and resilience in Nevada is encouraging for neutral rated AYR Strategies (OTC: AYRSF). In addition, continued strength in Florida is good news for overweight rated Trulieve Cannabis (OTC: TCNNF).
Analysis
Illinois cannabis revenue, from both recreational and medicinal, was up 18% in the June quarter.
Monthly recreational cannabis sales topped $47.6 million in June. Recreational sales grew on a month over month basis since march. May experienced the biggest jump (19%).
According to Cantor Fitzgerald, recreational sales imply $41 per capita in Illinois; If compared to $50 per capita in Colorado after its own sixth month of legalization, it would imply 6 times upside for Illinois five years out or $3.5 billion.
Additionally, since recreational sales were legalized (1/1/20) medicinal sales also rose. According to Zuanic, it's not clear if it's COVID-19 related or not, but medicinal sales increased 19% in the June quarter to $92.8 million.
June quarter total cannabis sales reached $222 million: Recreational — $129 million; Medicinal — $93 million.
Based on estimations, Cantor reported that Illinois accounts for over 35% of Cresco and Green Thumb Industries (OTC: GTBIF) sales and reaffirms its overweight rating. And 10% for Neutral rated Curaleaf/Grassroots (OTC: CURLF), Acreage Holdings (OTC: ACRGF).
Massachusetts recreational marijuana sales are back to march levels and medical sales are showing results below trend implied by neutral rated MSO AYR as stated in Cantor's financial update.
The total cannabis sales in Massachusetts were reported by Zuanic to fell 37% in the second-quarter 2020 after a 13% increase in the first quarter.
Recreational retail stores were shut down for two months and were only allowed to re-start operations (only curbside pick up) on May 25.
Curaleaf, Acreage, and Green thumb have active operations in this state.
Nevada's cannabis sales show resilience and although they suffer some restrictions, sales haven't experienced a great impact, according to Cantor's report.
Foot traffic has been allowed for dispensaries at a total occupancy of 50% since May 9.
Nevada's cannabis sales suffered the most from lack of Asian tourism in the early months of 2020 than from later on applied restrictions.
Most of the MSO's covered in this report have active operations in this state.
Florida flower sales rose 12% on a month-over-month basis, while other THC products rose 5%.
Trulieve grew above peers in early 2020, was in line in April, and lagged in May and June. Florida's sales account for over 95% of Trulieve sales and its Curaleaf's largest state.
View Comments and Join the Discussion!
Posted-In: Cantor Fitzgerlad Covid-19Analyst Color Cannabis Penny Stocks Markets Analyst Ratings Trading Ideas