Midterms And The Stock Market: Potential Winners, Losers From The Coming Election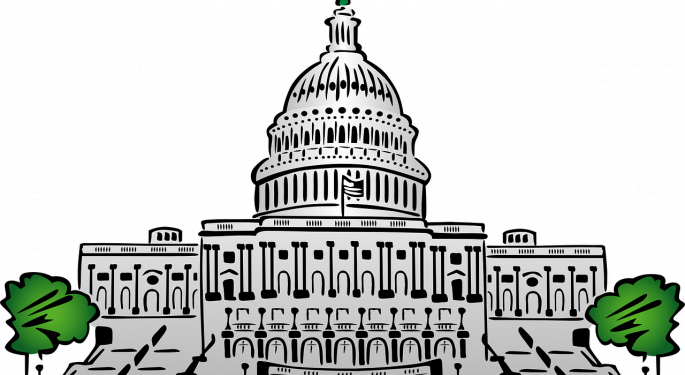 There's no question the upcoming U.S. midterm election is one of the most significant near-term catalysts in the market. Here's a look at what investors can expect from the Nov. 6 elections and which markets may be on the move.
Height's Take
Control of both chambers of Congress is at stake. The most likely outcome is that Democrats will gain control of the House (a 70-percent chance) and Republicans will remain in control of the Senate (85-percent chance), according to Height Capital Markets.
In a divided Congress scenario, Height said a number of stocks are positioned to benefit from potential policy changes, including the following:
At the same time, Height said a split Congress would also create the possibility of negative policy changes for the following stocks:
Currency Implications
The U.S. dollar has been red-hot in 2018, and experts say it will likely resume its rally if Republicans maintain control of both houses of Congress. Republicans are looking to issue another round of tax cuts, which could provide another stimulus for the U.S. economy and trigger another round of interest rate hikes. A Democratic win, on the other hand, would likely threaten Trump's trade agenda, potentially weakening the dollar.
Democrats have traditionally been more trade friendly — good news for the currencies of our trade partners.
Small-Cap Stock Risk
Small-cap stocks have underperformed large-cap peers during times of a divided government in Washington, according to Goldman Sachs.
Small-caps have historically generated average annual gains of about 9.5 percent during periods of divided U.S. governments compared to 21.8-percent annualized gains during periods in which the same party controls the White House and both houses of Congress. Since Republicans gained control in 2016, the iShares Russell 2000 Index (NYSE: IWN) is up 30.6 percent.
Election Cycle Trends
Regardless of which party comes out on top in November, the general cyclical stock market trends surrounding midterm elections have historically been good news for investors. According to Deutsche Bank, over the past 80 years, from one month prior to midterm elections to two months following the elections, the S&P 500 has averaged an 8-percent gain. That stretch includes just one net loss of 4 percent in 1978.
Unfortunately, analyst Binky Chadra said in the same report that the sample size of 21 midterm elections is extremely small, and there are seasonal trends and other conflating data that may have contributed to the gains.
Related Links:
Brazilian Stocks Soar On Election Results
View Comments and Join the Discussion!
Posted-In: Analyst Color Small Cap Analysis Futures Previews Politics Top Stories Markets Analyst Ratings Best of Benzinga