Vertical Group's Gordon Johnson On Solar Stocks, Steel Prices And Tesla's 'Potential Crisis'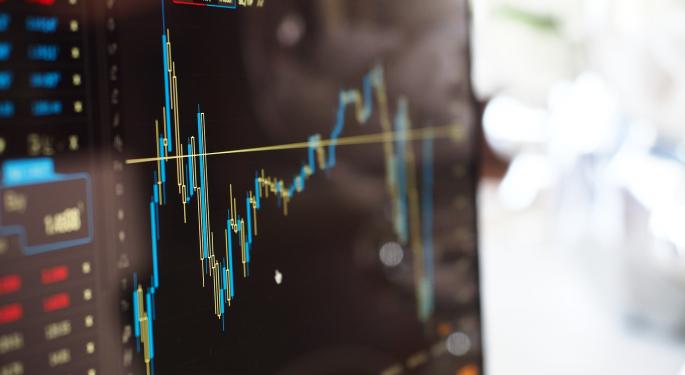 Vertical Group Managing Director Gordon Johnson joined Benzinga's PreMarket Prep show Thursday morning to discuss a range of topics, including Tesla Inc (NASDAQ: TSLA), steel prices and solar stocks.
China's Solar Problem
When asked whether China will be able to continue to support the losses of its domestic solar companies, Johnson said U.S. investors shouldn't underestimate the country's commitment to solar subsidies.
It was surprising to many that China cut its domestic solar installations by 20 GW earlier this year, and the Chinese market will likely remain oversupplied in the near-term, Johnson said.
"We think the debt will continue, but we think the real issue is that China has reduced its incentives for solar," Johnson said.
As for U.S. solar stocks, Johnson said First Solar, Inc. (NASDAQ: FSLR) is facing near-term threats from contract cancellations and longer-term threats based on the company's ability to stay competitive in the market.
Chinese companies are currently producing modules at a cost of 23 cents per watt, Johnson said. President Donald Trump's 25-percent tariffs on Chinese solar imports are the only thing keeping First Solar competitive, he said, especially given that the company is targeting costs of 22 cents per watt for its next-generation module.
"If the Chinese have prices of 23 cents and their costs are 22 cents, you understand how that could be a problem."
Other Solar Stock Ideas
When it comes to Sunrun Inc (NASDAQ: RUN), Johnson said the company plans to use a technique called a tax-equity flip to generate cash flow that can be used to buy back stock. The prospect of a cash infusion is the reason why Sunrun stock has been red-hot as of late, but the company still has a lot to prove, he said.
"In Q1, we're going to see if Sunrun can execute on the tax-equity flip, and if they can, I think the bulls are going to be vindicated. If they can't, you're going to probably see a swift slowdown in the stock."
Johnson also briefly discussed why Enphase Energy Inc (NASDAQ: ENPH) shares have been under pressure ever since a number of U.S. states adopted a new set of regulations in 2017.
"Without getting into too much detail, what those rules required was: is if you had a solar system on your roof, you had to have rapid shutdown capabilities," Johnson said.
At the time, Enphase was one of only a handful of providers whose systems already met that requirement, which led to an increase in demand and share price. The combination of domestic competitors catching up to the new regulations and China dumping supply into the market has weighed on the stock so far this year, he said.
When asked if there are any solar stocks he likes at the moment, Johnson said Lion Point Capital's plan to potentially take Canadian Solar Inc. (NASDAQ: CSIQ) private makes the stock worth a second look, even though he doesn't have an official Buy rating on the stock.
"Canadian Solar could be a special situation play given Lion Point has talked about a takeout price of $18.50 or higher," Johnson said.
Steel Price Peak?
Outside of the solar realm, Trump's steel tariffs have also gotten a lot of attention.
Johnson is bearish on U.S. Steel (NYSE: X) and said he thinks steel prices have peaked in the U.S. China is potentially ramping up its production, which will lead to lower prices and around the world, he said.
"It just seems like the next step for the steel sector is down."
Tesla Turmoil
Finally, Johnson weighed in on one of the most controversial topics on Wall Street in 2018: Tesla and its CEO Elon Musk. It seems extremely unlikely Tesla will be able to meet the third-quarter goals of doubling production and delivery volume that Musk laid out in an email to employees. To hit that goal, Tesla will have to produce and deliver a combined 188,000 vehicles in the quarter.
Johnson estimates Tesla will need to produce and deliver 138,000 Model 3s to meet that goal, a target he said is mathematically impossible based on delivery estimates for July and August and the latest Model 3 VIN registration data.
"While they're pulling out all the stops, we think, to get Q3 numbers high, we think there's a potential crisis coming in Q4 with respect to demand for Model 3s," Johnson said. "If you're focusing on fundamentals, you have to be concerned with Tesla."
Related Links:
Vertical Group Turns More Bearish On Tesla, Doesn't Expect Company To Go Private
US Steel Shares Drop After Gordon Johnson Issues Sell Rating
View Comments and Join the Discussion!
Posted-In: Gordon Johnson Vertical GroupAnalyst Color Analyst Ratings Best of Benzinga