Facebook Wants To Make Your News Feed More Friendly: Here's What That Means For Everybody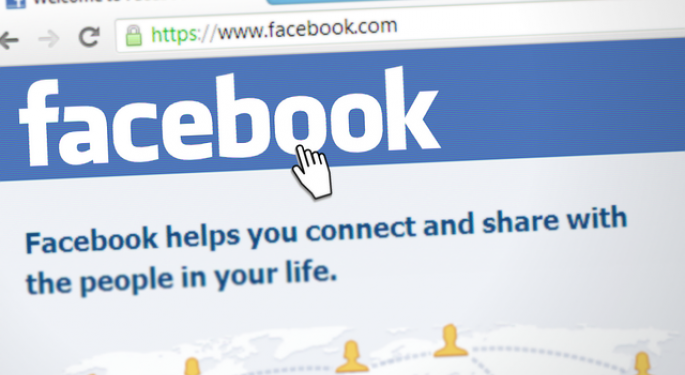 Who can complain about troll disempowerment, more meaningful social interactions, and time better spent? Wall Street can.
Facebook Inc (NASDAQ: FB)'s upcoming News Feed updates inspired a 5.6-percent pullback in the stock and forfeited analyst confidence.
What The Changes Mean
The new strategy will involve deprioritizing the posts of businesses and publishers, which could threaten engagements and stunt ad revenue. It might also bear negative implications for Facebook, itself.
Management concedes that it's essentially taking one for the team.
"By making these changes, I expect the time people spend on Facebook and some measures of engagement will go down," CEO Mark Zuckerberg wrote in a Thursday post. "But I also expect the time you do spend on Facebook will be more valuable."
Zuckerberg professed optimism that the shift will ultimately improve Facebook's performance. "If we do the right thing, I believe that will be good for our community and our business over the long term too," he added.
What Analysts Say
Analysts were less enthused. Considering that average usage is already declining, Pivotal Research reiterated its Sell rating and forecasted 18-percent price plunge.
"It's hard to say how much this will impact usage," Pivotal analyst Brian Wieser told Benzinga. "I characterize it as a headwind on revenue. Unclear if or to what degree it will impact revenue negatively."
However, while asserting near-term risk to growth, Wieser affirmed in a note that the updates are likely positives for the company long-term. He added that any revenue hits related to lost ad impressions can be mitigated by Instagram's growth, Facebook's pricing power and a shift in ad management strategy.
RBC Capital Markets concurred that advertising revenue growth will suffer no meaningful impact, and the firm anticipate an update-related boost to user growth over time.
Sean Udall, CIO of Quantum Trading, offered an opposing view.
"What they announced and what they've announced numerous times about their ad load I think is a precursor to a declining growth rate," Udall said, anticipating stock pressure.
JPMorgan noted ambiguity around effects on marketer return on investment and ad load, and while confessing risk to financials, the analysts maintained an Overweight rating on the stock.
Stifel downgraded shares to Hold amid the uncertainty.
"There's too much uncertainty relating to the economic impact of Facebook's pending News Feed changes for us to be comfortable retaining a Buy rating on the stock," Stifel Nicolaus analysts wrote in a Friday note.
Potential Beneficiaries
What hurts Facebook could help competitors.
"All businesses need exposure, traffic, all these things, and many of them have been getting it for free for a long time, so now that it's going to be coming to a screeching halt, the end result could be it could have a fiscal impact on businesses in America, because they're going to have to find an alternative medium to get things that they need for their business," Michael Stelzner, founder of marketing consultant Social Media Examiner, told Benzinga.
Those alternatives might be Facebook rivals.
While Alphabet Inc (NASDAQ: GOOGL)'s YouTube is similarly losing appeal for analogous changes, Stelzner sees growth opportunity for Twitter Inc (NYSE: TWTR) or Microsoft Corporation (NASDAQ: MSFT)'s LinkedIn, although the latter limits users to business-to-business outreach. Snap Inc (NYSE: SNAP) is expected to see muted benefits considering its young, off-target demographic.
Weiser offered different possibilities.
"Probably less of an impact for Twitter or Snap, but probably makes Google a relatively more important partner for publishers," he told Benzinga.
Udall, meanwhile, predicts Google will be unaffected in its distinct vertical, and Facebook won't surrender much by way of revenue.
"I would say the total market share for Facebook probably stays about the same but they quit grabbing more share," Udall said. "...To any degree that Facebook gets hurt or its revenue declines or it loses a little bit of total market share, the only company I think could think of that really would benefit materially is Twitter."
Twitter popped as much as 6 percent on the news, while Alphabet trended higher. Snap remained notably unmoved.
Related Links:
Snap Vs. Twitter: Who Will Thrive In 2018?
Survey Says Snap Struggling To Woo Ad Buyers, According To Cowen
View Comments and Join the Discussion!
Posted-In: Analyst Color News Psychology Top Stories Exclusives Analyst Ratings Tech Trading Ideas Best of Benzinga