Here's Why Tesla Could Withstand The Shock Of Losing The EV Credit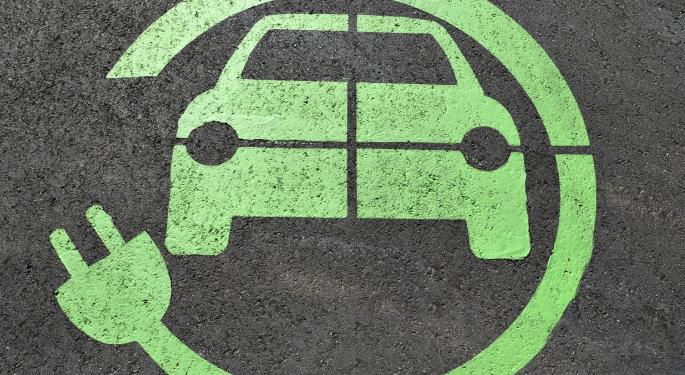 In an ostensible blow to Tesla Inc (NASDAQ: TSLA), House Republicans introduced a tax bill Thursday that would kill a $7,500 credit for electric vehicles sold after 2017.
Some consider the current subsidy a critical driver of EV sales. Georgia's 2015 elimination of a $5,000 state incentive corresponded with a drop from 1,400 EV sales per month to fewer than 100 per month, according to Bloomberg.
A similar removal of the federal credit could force a dip in EV prices and, consequently, gross margins as automakers struggle to sell already unpopular vehicles.
"Tax credits are an important customer benefit that can help accelerate the acceptance of electric vehicles," General Motors Company (NYSE: GM) said in a statement. "Because General Motors believes in an all-electric future, we will work with Congress to explore ways to maintain this incentive."
Previously Expected Limitations
Despite negative Street reactions, Tesla isn't necessarily destined to suffer.
The full value of the tax credit was only ever meant to cover an automaker's first 200,000 vehicles sold and additional sales through the end of the following calendar quarter. Sales in the next two quarters were to qualify for half the amount, with those in the fourth and fifth quarters qualifying for 25 percent.
Based on the initial Model 3 production timeline, some forecasted Tesla's phaseout to begin by 2018.
The incentive's immediate elimination would have only affected sales through the first quarter of 2019 — and only customers eligible based on Internal Revenue Service indebtedness.
Enduring Price Competitiveness
Loup Ventures predicted the exhaustion of credits before the end of 2020 and still calculated the five-year cost of ownership of a full-price, $35,000 Model 3 to be competitive to a Toyota Camry. Tesla's vehicle proved just 13 percent more expensive, diminishing the perceived price advantage of competitors.
"[The] Model 3 has been designed to be affordably priced and to provide compelling customer value, even without government incentives," Tesla management wrote in their second-quarter update.
Not A Total Loss
At the same time, some consumers will continue to benefit from various state awards, such as California's $2,500 rebate and Colorado's $5,000 tax credit.
Tesla fell 6.8 percent Thursday on both the tax news and poor earnings.
Related Links:
Gene Munster: Tesla Investors Will Be Rewarded After A Longer-Than-Expected Shift To Autonomy
The Path Toward Autonomy: Munster On Tesla's Critical Evolution
Posted-In: electric vehicles Loup Ventures tax billAnalyst Color News Commodities Markets Tech Best of Benzinga
View Comments and Join the Discussion!