Trading Veritone's Barron's Pop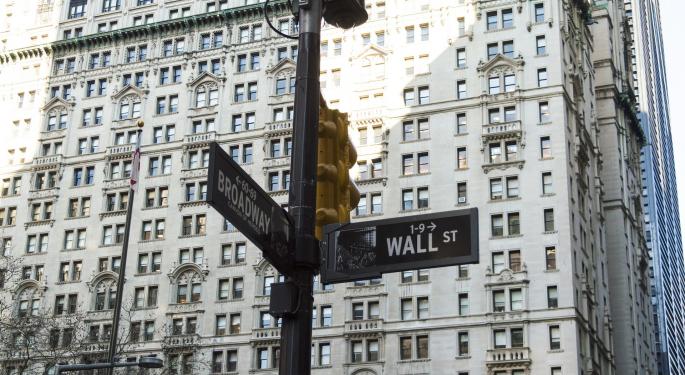 Recent artificial intelligence IPO Veritone Inc (NASDAQ: VERI) got off to a hot start to the week Monday when shares jumped a whopping 49.3 percent after the stock was the centerpiece of an article by Barron's over the weekend. Barron's tech trader Tiernan Ray provided an in-depth discussion of Veritone's strategy to take on much larger AI competitors, including Amazon.com, Inc. (NASDAQ: AMZN) and Alphabet Inc (NASDAQ: GOOG) (NASDAQ: GOOGL).
The Barron's Bump
According to the article, investors have a misconception that companies developing AI technology must have huge databases of information in order to fine-tune their software. However, Veritone CEO Chad Steelberg told Barron's that Veritone's strategy is all about acquiring collections of AI algorithms, or "engines." While Google has one engine, Steelberg said, Veritone already has 30 just for natural language processing alone.
"Although no one Veritone client necessarily has massive amounts of data on its own, Steelberg expects to make up for that by pooling insights across his company's customer base," Ray wrote.
Related Link: The DryShips Story, Continued
While the Barron's article certainly presented Veritone in a flattering light, did it really provide the type of insight that should increase the company's market value by nearly 50 percent overnight?
A Barron's Bust?
Traders asking themselves that question after Monday's session appear to be getting their answer Tuesday. On a strong day for the overall market, Veritone shares have come back down to earth a bit with a 4.2 percent decline.
So what exactly is going on? Prior to the weekend article, Veritone had gotten very little attention. The stock's tiny $162 million market cap and thin trading volume had it trading mostly under-the-radar since its May IPO. In fact, short sellers may have been the only ones paying attention. Prior to Monday's big move, Veritone shares had plummeted nearly 50 percent from their IPO price of $15 to under $8 per share. However, since June 15, Veritone's short interest has skyrocketed by nearly 400 percent.
Although the stock's short percent of float prior to Monday was still a relatively modest 15 percent or so, it may have been enough to trigger some panic covering and a mini short squeeze.
Factors In Play
The Veritone move appears to be the perfect storm for day traders. While most media coverage has little or no impact on a stock's share price, coverage of a thinly-traded, small-cap stock with a relatively large short interest can result in an explosive move like the one Veritone experienced on Monday. However, experienced traders also realize that the short-term momentum traders and short covering are typically fleeting phenomena, and opportunistic short sellers were able to turn a profit on the Tuesday pull-back as well.
Steady As She Goes
For long-term Veritone investors wondering what all of this volatility means for the future of the company, the short answer is not much. These investors likely already knew what the company was all about and recognized its long-term potential prior to the Barron's coverage. Veritone's value (or lack thereof) 10 years down the road will be determined by the company's ability to deliver on its promises and execute its business plan. By that time, no investors will know or care about what Barron's had to say.
Joel Elconin contributed to this story.
Posted-In: Analyst Color News Education Analyst Ratings Movers Tech Media Trading Ideas Best of Benzinga
View Comments and Join the Discussion!