What's The Difference Between Zynerba and GW Pharma's Epilepsy Drugs?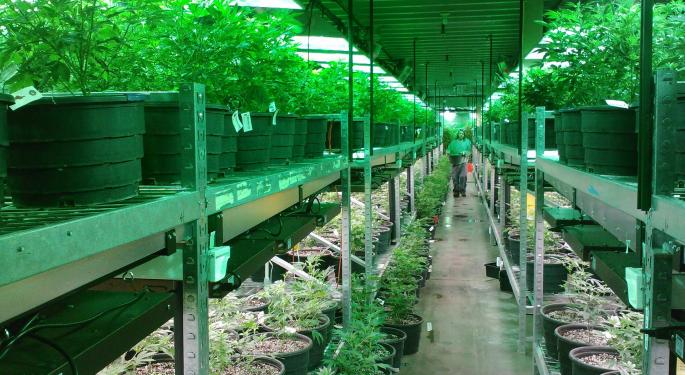 The month of August has been hard one for cannabis drug stocks.
After Zynerba Pharmaceuticals Inc (NASDAQ: ZYNE) reported a pair of disappointing trial results in its Phase 2 STAR 1 and STOP trials, respectively, the company's market cap went up in smoke to the tune of a more than 50 percent dip.
GW Pharmaceuticals plc (NASDAQ: GWPH) has seen notable weakness in its shares as well, down about 13 percent since news of Zynerba's STAR 1 failure. Was the move justified?
2 Cannabinoids, 2 Different Methods Of Delivery
In pharmacology, though drugs may be derived from similar molecules, the method of delivery controls the rate at which a drug is released (as well as where it's released). Biotech companies may often seek to circumvent adverse events in their trial subjects by choosing a delivery method that is more localized, or doesn't need to be digested. Sometimes such low doses must be used in these treatments, however, that efficacy is sacrificed.
Zynerba's ZYN-002 and GW Pharma's Epidiolex both seek to treat epilepsy, but the difference in delivery may be significant.
ZYNE-002
Zynerba's treatment for epilepsy is a cannabidiol gel formulated for transdermal delivery - meaning it's absorbed directly through the skin and into the bloodstream.
Zynerba hoped that a transdermal application would provide meaningful relief for focal seizures in adults, while avoiding the patients' gastrointestinal tract, reducing negative side effects and increasing bioavailability. Unfortunately, the gel failed to show statistically significant reduction in focal seizures as compared to a placebo.
A week later, in the STOP trial, ZYN002 also failed to show significant reduction in knee pain from osteoarthritis.
Epidiolex
GW Pharma's cannabidiol drug is geared more so toward treating epilepsy in children, with difficult to treat epilepsies like Lennox-Gastaut and Dravet syndromes.
Epidiolex is a purified, oil-based extract from the cannabis plant that has been shown in some open-label studies to decrease seizures by more than 40 percent.
The Bullish View For GW
Alan Brochstein, author of The 420 Investor, recently spoke with Benzinga following Zynerba's STAR 1 miss. In his view, Zynerba's failure is only proof its method of delivery is ineffective, and doesn't speak to the potential efficacy of cannabinoids in treating epilepsy.
"This is actually positive news for GW," Brochstein remarked, "less potential competition."
The Bearish View
While acknowledging Zynerba and GW Pharma's different indications and the possibility that ZYN002's dose was just too low to show efficacy, Maxim analyst Gabrielle Zhou downgraded GW following Zynerba's results. According to Zhou, concerns over the strength of the current data set as well as the stock's "high valuation" made it prudent to lower her rating from Buy to Hold.
Related Link:
Is GW Pharma Now The Future Of Cannabis-Based Drugs?
Zynerba's Clinical-Trial Miss Devastates Stock Price
Posted-In: Analyst Color Biotech Cannabis Long Ideas Short Ideas Health Care Top Stories Analyst Ratings Best of Benzinga
View Comments and Join the Discussion!