Terms Of The Trade: Market Cap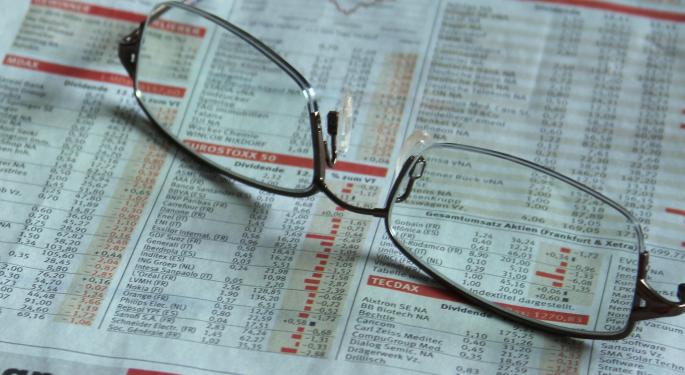 Many professional stock analysts were predicting in 2014 and 2015 that Apple Inc. (NASDAQ: AAPL) would boast a $1 trillion market capitalization.
The number certainly sounds large and impressive, but what exactly does this market capitalization refer to?
Simply put, the market capitalization of any company is the total market value of a company's entire outstanding shares. It is calculated by taking the current price of one share and multiplying it by the total number of shares that exist.
Related Link: Pokémon GO Helps Bump Nintendo's Market Cap $9 Billion In 2 Days
As of April 8, 2016, there were 5.477 billion shares of Apple's stock outstanding. To derive a valuation of $1 trillion, each share would need to trade at approximately $182.58.
Shares of Apple were trading at $99.68 on Tuesday, July 19. This implies the total market capitalization of Apple stood just above $551 billion.
Market Capitalization Isn't A Measure Of A Company's Quality
Apple's $551 billion market capitalization isn't necessarily a reflection of its future returns. As saying goes, "bigger isn't always better."
In fact, Apple's stock has lost nearly 25 percent over the past year — and 25 percent of its market capitalization. Over the same time period, Amazon.com, Inc. (NASDAQ: AMZN) has seen its stock gain more than 50 percent.
Based on the stock performances of Apple and Amazon, some investors may wrongfully conclude that Amazon's market capitalization is superior to Apple's market cap.
As of July 19, Amazon's market capitalization was just shy of $350 billion.
Many investors prefer to make use of financial ratios in making their investment decisions. One of the more popular ratios to compare stocks of different sizes is the PE ratio, or price-to-earnings ratio.
Did you like this article? Could it have been improved? Please email feedback@benzinga.com with the story link to let us know!
View Comments and Join the Discussion!
Posted-In: Apple Trillion Dollar Valuation market capitalization Terms Of The TradeEducation Trading Ideas General Best of Benzinga