A Look Into The Antitrust Environment Surrounding Internet Giants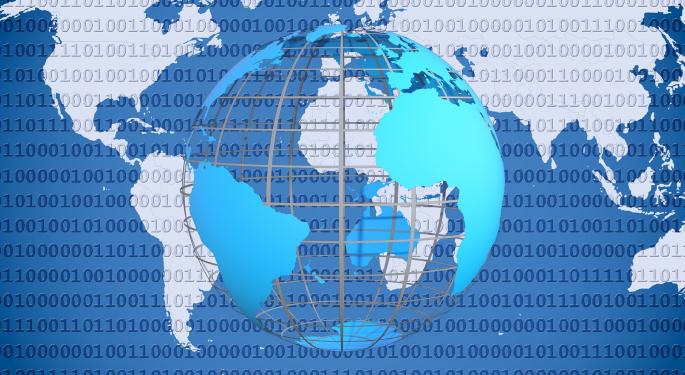 The European Commission's $2.7 billion fine against Google parent Alphabet Inc (NASDAQ: GOOG) (NASDAQ: GOOGL) breathed fresh life in the growing conversation of how to evaluate mega-cap internet companies and judge antitrust concerns.
Amazon.com, Inc. (NASDAQ: AMZN) is widely considered to be taking over the entire retail sector. Facebook Inc (NASDAQ: FB) has 2 billion active users, not counting 3.1 billion on Instagram, Whatsapp and Messenger.
It's fair to say these three behemoths dominate the internet.
But MKM Partners analyst Rob Sanderson doesn't see any risk right now for them when it comes to the United States' current antitrust framework.
Looking long-term, though, there is the potential for outcomes unwanted by the public a movement examining the current antitrust system, which is old to say the least.

"Internet ecosystems are like black holes where mass attracts mass, competitive advantage widens and eventually strangles subscale competitors," said Sanderson in a note.
That threat to market share distribution is accelerated by rapid advances in artificial intelligence, mobile content delivery and cloud computing.
Alphabet
Antitrust regulations and the FTC are guided by market share, which tend to be a determining factor in the pricing and availability of a product or service.
Sanderson estimates that Google sold $37.6 billion in ads in 2016, about 19 percent of all ads sold in the U.S.
In the online arena though, the search engine giant held over 50 percent of the market.
Because of how reliant the other businesses are on Google for their own promotion, Alphabet's manipulation of its own service was the cause behind the fine in Europe.
Follow-up complaints with regards to Google AdSense and the Android platform could carry further risk, but Sanderson doubts Europe's decisions will heighten scrutiny in the U.S.
Facebook
When it comes to social media, Sanderson sees Facebook as absolutely dominant. But in the advertising space, it only made up about 6 percent of the U.S. market with $12.5 billion in sales.
The company's $4.8 billion growth in 2016 made up 37 percent of the industry's as a whole. When counted with Google, the two accounted for 90 percent of total growth.
Sanderson notes though, that those figures are in line with shifting media consumption trends and the growing efficacy of online advertising.
Amazon
Amazon's advertising market share is significantly smaller than the other two, but the company dominated e-commerce with 30 percent of sales — compared to retail in general, Amazon has about 4.5 percent market share.
What troubles many though, is Amazon's 25-percent growth in 2016. Just last quarter, Amazon's share of total industry growth was 41 percent, according to Sanderson.
The Future Of Antitrust Regulation
Despite market share being a major concern, the current antitrust framework in the United States is ultimately designed to benefit consumers. It does this by working to ensure the greatest access and best prices to goods and services.
Internet businesses are able to operate with high margins at relatively low costs, meaning products can be significantly cheaper for consumers. They also greatly increase access by not being tied down to physical stores.
But their success can also lead to other businesses closing and job loss. Another concern is that their size prevents innovations that are not their own or that they back.
"While we expect pressure for a modified regulatory framework, it's unclear to us exactly what wrongdoings would be targeted," said Sanderson.
In June, Benzinga spoke with Lina Khan, a fellow with the Open Markets Project at New America, about antitrust threats to Amazon following the announcement that it will acquire Whole Foods Market, Inc. (NASDAQ: WFM), a significant move into the grocery sector and brick-and-mortar retail stores.
She suggested that the U.S. may need to move beyond the short-term well-being of consumers and look at market dominance in a more sophisticated way.
For a deeper look at the current regulation laws and how Amazon could change the entire antitrust landscape, click here.
View Comments and Join the Discussion!
Posted-In: Antitrust European CommissionAnalyst Color Education Legal Top Stories Tech General Best of Benzinga