Think Politics Is A Factor In Today's Market? Analyst Says Think Again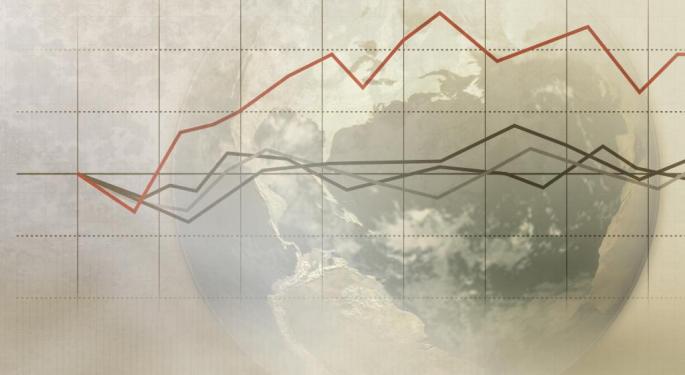 Who cares about politics? Investors clearly don't, at least according to Morgan Stanley's Ruchir Sharma.
Investors want to care about politics and use it as a factor in decision making, but at the end of the day politics in developed countries like the United States is "minimal," Sharma said on CNBC Wednesday morning. In fact, politics took over the narrative in just one trading session back in May, but the sell-off was short lived.
"The role of politics and the role of one leader to impact the fate of the nation in an economic sense at least is very limited," he said.
On the other hand, politics in emerging markets such as Brazil has a different impact. For example, Brazil's stock market continues to struggle after a similar political topic of impeachment dominated headlines.
Trump Rally Is A Coincidence
If politics has no impact on the stock market, why to make of the "Trump rally?" This is merely a coincidence, Sharma believes. The "Trump rally" coincidentally began at a time when global economic data showed signs of significant improvements.
Sharma cited the fact that companies with greater geographic exposure are outperforming more domestic focused companies. Also, American stocks under the "Trump rally" are in fact underperforming some of international peers.
It's also possible that global equities were merely waiting for the U.S. presidential election to finalize before moving higher.
"Politics is irrelevant for this market and the more you focus on that the more likely you will be distracted by the wrong factors," he added.
Related Link:
Pro: It'd Be A Mistake For Investors To 'Hit The Exits' Now
Raymond James' Saut Thinks Investors Are 'Profoundly Underinvested' In Stocks
View Comments and Join the Discussion!
Posted-In: brazil CNBC Donald TrumpAnalyst Color Politics Analyst Ratings Media General Best of Benzinga