Is Warren Buffett's Investment Style Outdated? This Analyst Might Think So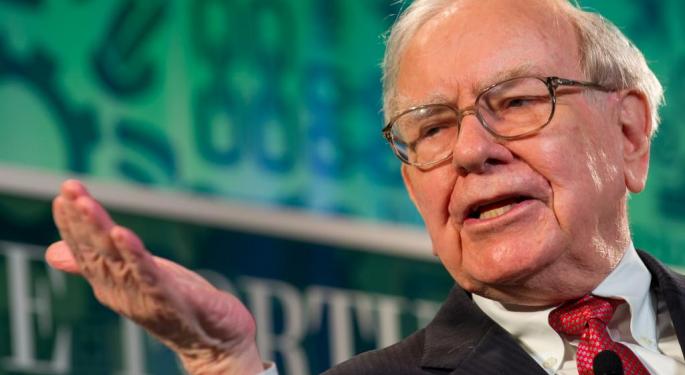 Warren Buffett is best known for not making notable changes to his investment philosophy over the decades. Investors looking to coat-tail his value investment strategy should take a look at some of the statistics compiled by Goldman Sachs' strategist Ben Snider.
Buffett's investment strategy is based on the thinking of Benjamin Graham, Eugene Fama and Kenneth French consists of buying stocks with low valuations and selling those with high valuations, CNBC cited Snider as stating in a research report titled 'The death of value?'
Using this investor strategy generated an average annual return of 5 percent from 1940 to 2007. In fact, investors who followed this concept would have realized a theoretical gain in seven out of every 10 years and never spent three full years below its prior high water mark.
Some investors may be satisfied with Buffett's strategy, which yields a steady 5 percent annualized rate over decades and decades. After all, Albert Einstein famously said, "The most powerful force in the universe is compound interest."
Post-2007
But something happened after 2007 -- Buffett's tried and tested formula stopped working. Investors who have been following the Oracle of Omaha's approach since 2007 generated a 15 percent cumulative loss over the past decade as six of the past 10 years yielded a negative return, Snider's research also found.
"Value has historically posted its strongest returns during periods of strong economic growth early in the economic cycle," Snider hypothesized "The factor typically wanes late in the cycle as investors search for secular growth opportunities when economic growth slows. Concerns about the possibility of 'secular stagnation' in recent years have compounded the investor hunt for growth."
Finally, Snider isn't ready to call for an end to Buffett's buy and hold philosophy and value will always be a good long-term strategy, although future returns will likely be lower than historical averages.
Related Link:
Berkshire Could Hoard Cash And Complete 4 Different $100 Billion Deals In The Next 10 Years
Strippers And Stocks: Warren Buffett's Purposeful Ad Space
Image credit: Fortune Live Media, Flickr
View Comments and Join the Discussion!
Posted-In: Ben Snider CNBC Coattail Investing value Value InvestingAnalyst Color Analyst Ratings Media Best of Benzinga