Strippers And Stocks: Warren Buffett's Purposeful Ad Space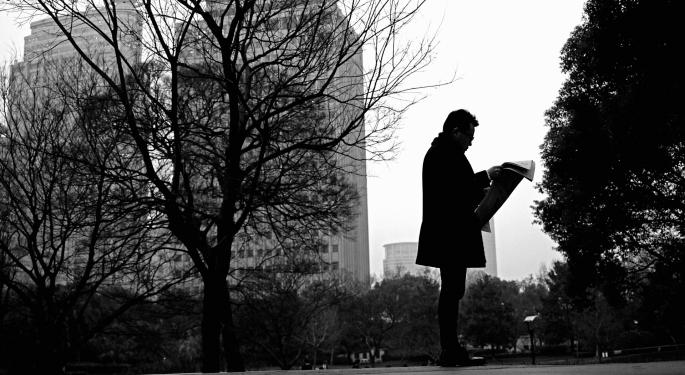 Warren Buffett has a brand image to protect, so many are left wondering why he isn't concerned that a newspaper ad he bought appears right next to a strip club advertisement.
According to a Bloomberg report, Buffett bought an ad space in the legal notices within the New York Daily News. The ad is seeking permission from the Federal Reserve to increase his stake in American Express Company (NYSE: AXP) to as much as 25 percent of the entire company.
Buffett's notice is located right next to a quarter-page ad for a strip club, along with an ad for a used car, a Brooklyn co-op and a liquor license application.
Is Buffett Buying More Amex Stock?
The main takeaway from this is that Buffett isn't looking to buy additional shares of American Express. The "Oracle of Omaha" is already American Express' largest shareholder and has held the stock for decades.
But since American Express is in the middle of a share buyback program, Buffett's stake would increase by default to 17 percent of the entire company.
However, by seeking permission from the federal authorities to boost his stake up to 25 percent, Buffett could leave the door open for future share purchases, which he can easily afford to do given a massive cash hoard of $95 billion.
Why Next To A Strip Club Ad?
For those curious as to why Buffett's ad appears next to one of a strip club, the answer is quite simple.
Federal regulations dictate that the first step Buffett has to take to increase his stake in American Express is to publish an announcement in any newspaper of general circulation where the financial institution is bade. In American Express' case, the bank is located in lower Manhattan, and the New York Daily News is circulated in the region.
According to the Bloomberg report, Buffett's choice of ad location is merely consistent with his frugal nature, as he likely paid just $54 to comply with federal regulations.
Related Links:
Warren Buffett Tells Value Investors To Resist The Temptation To Speculate
View Comments and Join the Discussion!
Posted-In: American Express Bloomberg new york daily news Oracle of Omaha Warren BuffettNews Legal Media Best of Benzinga