David Einhorn's Trump-Proof Investment Plan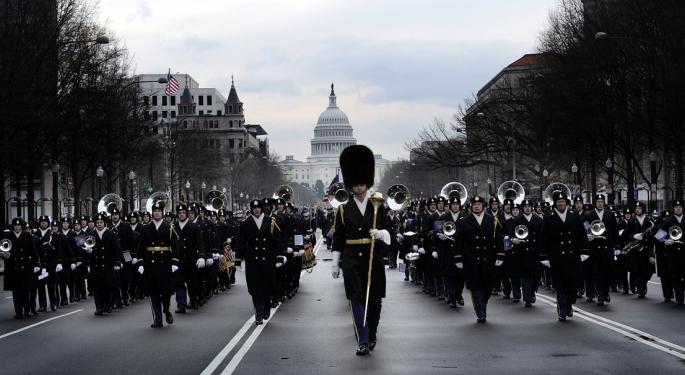 Greenlight Capital founder David Einhorn thinks President-elect Donald Trump's policies could accelerate the economy — and he has a range of investment ideas designed to capitalize on the incoming Trump administration.
If the policies Trump has outlined — corporate tax cuts, investment in infrastructure, military expansion, tighter immigration and trade protectionism — take effect, the economy is likely to grow, Einhorn said in a Tuesday report.
Trump's policies could also result in a labor shortage and a tightening of monetary policy, Einhorn said. He shared tips on how to invest without getting burned by the change in tenants at the White House:
Go long on Apple Inc. (NASDAQ: AAPL), which has more than $200 billion in offshore cash that could be repatriated, Einhorn said, and could benefit from corporate tax cuts.
Short the largely unprofitable "bubble basket" stocks. The exception, Einhorn said, would be if Walt Disney Co (NYSE: DIS) "decides to star in the Internet Bubble 2.0 remake of the TWX/AOL deal" by acquiring Netflix, Inc. (NASDAQ: NFLX).
Go long on the companies most likely to benefit from tax cuts: the profitable ones. AMERCO (NASDAQ: UHAL), Dillard's, Inc. (NYSE: DDS) and DSW Inc. (NYSE: DSW) are among Einhorn's suggestions.
Go long on General Motors Company (NYSE: GM). Einhorn said Greenpoint has "dramatically" increased its position on GM on the thesis that higher employment numbers, deeper savings and higher wages should spike demand for consumer durables — "and there is no better consumer durable than an automobile."
Go short on frackers. When investment and corporate costs are accounted for, the economics of oil fracking don't work, Einhorn said — a problem that could worsen under Trump's oil policies. Since frackers aren't generally cash taxpayers, they aren't positioned to gain from corporate tax cuts, Einhorn said.
Bottom Line: Uncertainty Is Certain
Perhaps the most certain development with a new president known for changing his mind is uncertainty, and Greenpoint is responding by continuing to own gold.
"Our sense is that Mr. Trump doesn't hold any core policy beliefs and is apt to change his mind as he sees fit," Einhorn elaborated. "This will lead to more political and economic uncertainty and less stability."
Posted-In: Analyst Color Long Ideas Short Ideas Commodities Politics Markets Analyst Ratings Trading Ideas Best of Benzinga
View Comments and Join the Discussion!