All-Star Lineup Of Economists Shares 2017 Outlook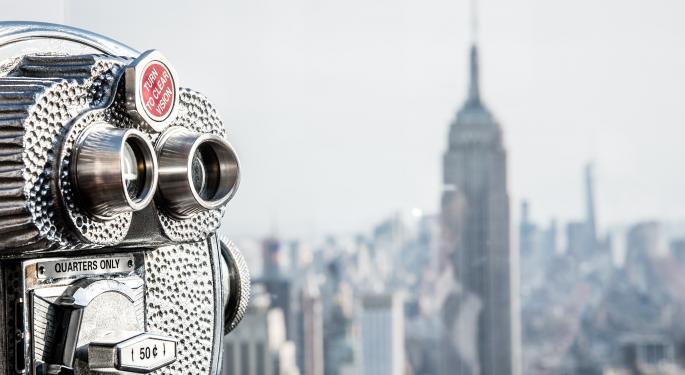 Bloomberg's list of top-ranked economists offered their outlooks for 2017.
Top-Ranked Analyst: Christophe Barraud
Christophe Barraud, the chief economist at Market Securities, is Bloomberg's highest ranked overall economist.
Barraud expects the U.S. economy to grow 2.5 percent to 3 percent in 2017. Households will remain the "key driver of growth," while the unemployment rate is expected to drop and wages will rise due to President-elect Donald Trump's economic policies.
Infrastructure spending will provide a boost the economy at the earliest in the bottom half of 2017, but the effects of the spending will likely be seen in the first half of 2018.
Unemployment Expert: Joe LaVorgna
Joe LaVorgna, chief U.S. economist at Deutsche Bank, is Bloomberg's top-ranked economist for his unemployment forecast.
According to LaVorgna, the unemployment rate will fall in 2017 given his expectations for the economy to accelerate at the fastest pace seen in at least 10 years.
The economist sees the unemployment rate falling below 4 percent, but the declining rates won't necessarily result in faster inflation growth.
Inflation Expert: Thomas Lam
Thomas Lam, chief G3 economist at RHB Securities Singapore, is Bloomberg's top-ranked economist for his inflation forecast.
Lam is expected PCE inflation to average 2 percent in 2017, which would be in line with the Federal Reserve's objectives. The economist cited higher energy prices and continued pressure from a tighter labor market.
Payrolls Expert: Ted Wieseman
Ted Wieseman, an economist at Morgan Stanley, said the labor market is "getting a lot closer" to full employment — if it isn't at that level already.
If fiscal policy can help spur GDP growth and the participation rate holds steady, then payroll gains could decelerate to 120,000 per month in 2017. This would mark a slowdown from the 180,000 average in 2016 through November but an acceleration from the 70,000 to 80,000 jobs per month he is forecasting in the longer term as demographics forces play out.
View Comments and Join the Discussion!
Posted-In: Bloomberg Donald TrumpAnalyst Color Politics Markets Analyst Ratings Media General Best of Benzinga