4 Reasons The U.S. Is So Sensitive To Global Events Like Brexit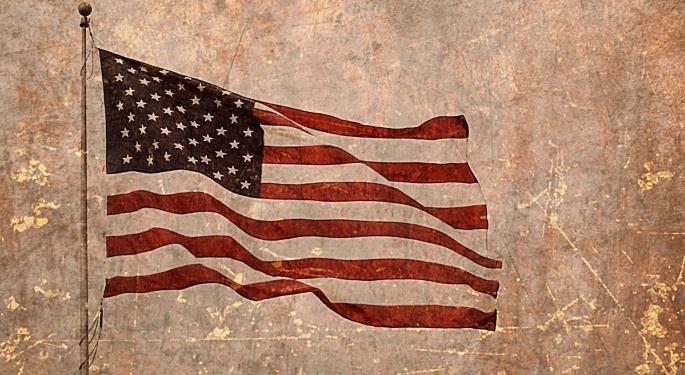 The United Kingdom held a vote last week to decide the fate of the country's membership within the greater European Union. The question that still baffles many experts is what this has to do with the United States and why the economy is so sensitive to events across the pond.
Even though the U.S. economy has limited direct exposure to the U.K., Bank of America Merrill Lynch's economist Ethan Harris offered four reasons why the U.S. economy is vulnerable to any international "shocks" in the current fragile environment.
Household Deleveraging Cycle
Household debt as a percentage of disposable income actually declined to 106 percent in the first quarter of this year after previously peaking at 135 percent. The analyst noted that without the backstop of leverage, negative shocks in the international market will "prove more painful and persistent." Accordingly, households and business will become more risk averse.
Related Link: Moody's Mid-Morning Note Puts Sovereign Credit Default Fears On Blast
Federal Reserve Fiscal Policy
Fiscal policymakers in Washington have fewer tools at their disposal to provide incremental accommodation policies, as interest rates are already at record low levels.
"This suggests that uncertainty shocks today threaten to exert a bigger drag than at the early stages of the recovery where there were more policy tools," the analyst wrote.
Low Growth Recovery
The underlying economy is just not as strong as the 4.7 percent unemployment rate implies. Most noticeably, weak growth has left businesses "unsure about the outlook and more concerned about the US economy's vulnerability to global risks."
Global Interconnectedness
Finally, the United States has established a history of being vulnerable to external shocks to the global system, including China related fears, Greece and the European debt crisis, among others.
After all, the analyst stated that "not only is the US the most open it's ever been, but also global financial markets have become correlated with each other."
View Comments and Join the Discussion!
Posted-In: Analyst Color News Education Eurozone Politics Forex Events Global Best of Benzinga