Check Out Legg Mason's Buried SEC Investigation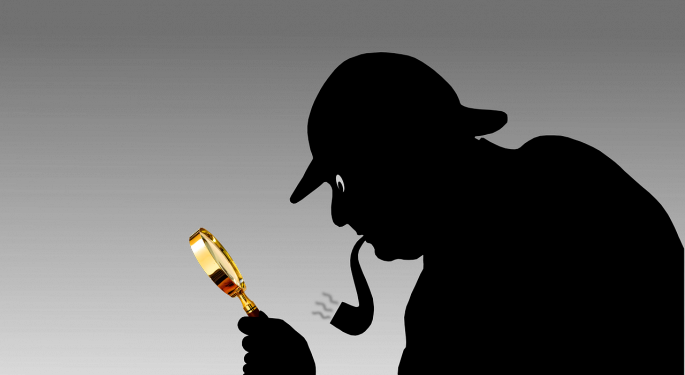 In a recent note, Probes Reporter analysts looked into mid-cap asset management company Legg Mason Inc (NYSE: LM), which they see playing a game that is very common among financial companies: management is using "sweeping generalizations to bury a bunch of bad stuff" in their SEC filings.
In this report, the experts took a look at the confirmed, yet undisclosed SEC investigation that the company is currently facing.
The Probe
Although management and the company's legal counsel may say they have actually disclosed the SEC probe, the note assured they are actually playing "a sleaze-ball disclosure game aimed more at covering a company's butt than disclosing anything of substance investors can use to assess what are, at times, very real risks to a company." In fact, they added, the SEC was never named specifically in the aforementioned disclosure – cited below.
Related Link: Expert On World Acceptance's Undisclosed SEC Investigation: 'This Is Not Going To End Well'
"To our view, sweeping generalities regarding an array of regulatory exposures is not an acceptable substitute for providing investors with specifics," the experts concluded, highlighting that this is particularly true if one of those entities investigating a company happens to be the SEC.
Legg Mason–10Q, August 5
Below is a quote from the 10Q Legg Mason on August 5, 2015 – it should be noted that the SEC probe is never disclosed:
"Legg Mason has been the subject of customer complaints and has also been named as a defendant in various legal actions arising primarily from securities brokerage, asset management and investment banking activities, including certain class actions, which primarily allege violations of securities laws and seek unspecified damages, which could be substantial.
"In the normal course of its business, Legg Mason has also received subpoenas and is currently involved in governmental and industry self-regulatory agency inquiries, investigations and, from time to time, proceedings involving asset management activities.
"In accordance with guidance for accounting for contingencies, Legg Mason has established provisions for estimated losses from pending complaints, legal actions, investigations and proceedings when it is probable that a loss has been incurred and a reasonable estimate of loss can be made."
Image Credit: Public Domain
Posted-In: Probes Reporter SECAnalyst Color Short Ideas Legal Analyst Ratings Trading Ideas
View Comments and Join the Discussion!