Top Smartphone Vendors In Q2; Samsung Falls, Apple Rises In A Record Quarter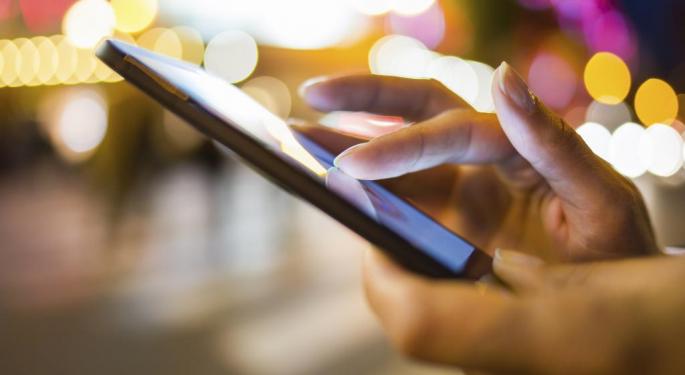 A few weeks ago, IDC released the preliminary results of its Worldwide Quarterly Mobile Phone Tracker®, which provides valuable data on "the total mobile phone and smartphone markets for handset vendors, software developers, service providers, component suppliers, and investors."
According to a press release, the second quarter of 2015 saw the second-highest shipments figure for a single quarter. Smartphones shipped worldwide rose 11.6 percent year-over-year, from 302.1 million units to 337.2 million units.
Anthony Scarsella, Research Manager with IDC's Mobile Phone team noticed that, "The overall growth of the smartphone market was not only driven by the success of premium flagship devices from Samsung, Apple, and others, but more importantly by the abundance of affordable handsets that continue to drive shipments in many key markets."
While premium handsets sales in developed markets were brisk, it was emerging markets (supported by local vendors) that really drove the momentum, Scarsella added, assuring the future will see vendors push competitive smartphones that offer both richness in features and low prices.
Melissa Chau, Senior Research Manager with IDC's Mobile Phone team noted that, although most investors are focusing on Apple Inc. (NASDAQ: AAPL) and Samsung Electronics (OTC: SSNLF), the market is becoming increasingly diversified.
"While the Chinese players are clearly making gains this quarter, every quarter sees new brands joining the market. IDC now tracks over 200 different smartphone brands globally, many of them focused on entry level and mid-range models, and most with a regional or even single-country focus," she added.
Top Vendors
While Samsung remained the leader in the global smartphone market, it was the only one of the top five companies that saw a year-over-year decline in shipments volume. Shipments fell from 74.9 million in the second quarter of 2014, to 73.2 million in the second quarter of 2015. The overall market share also declined, from 24.8 percent a year ago, to 21.7 percent
The press release continued, "The new Galaxy S6 and S6 edge arrived with mixed results as a limited supply of the edge models did not keep pace with the demand for the new curved handset. Older Galaxy models, however, sold briskly thanks to deep discounts and promotions throughout the quarter."
On the other hand, Apple, Huawei Technology Co Ltd (SHE:002502), Xiaomi and Lenovo Group Limited (ADR) (OTC: LNVGY) (OTC: LNVGF) all saw shares rise.
Apple came in second, with its iPhone dominating in China, as larger screen devices and a rapid expansion of 4G networks continued to drive momentum in the Asia/Pacific region. The press release noted that, "As smartphone saturation continues to climb in many new developed markets like China, Apple will look to drive upgrades with refreshed 'S' models in the following quarter."
Total iPhone shipments surged to 47.5 million, from 35.2 million a year ago. The market share also increased, from 11.7 percent last year to 14.1 percent this year.
Other Vendors
Huawei's share also grew from 6.7 percent last year to 8.9 percent this year. Shipments from 20.2 million to 29.9 million.
Xiaomi's share surged from 4.6 percent to 5.3 percent. Shipments from 13.8 million to 17.9 million.
Lenovo's share fell from 5.2 percent to 4.8 percent. However, shipments rose from 15.8 million to 16.2 million. If Motorola sales are counted, however, the total shipments volume fell from 24.3 million to 16.2 million, and the market share, from 8 percent to 4.8 percent.
Finally, other manufacturers (about 200 companies) shipped 152.5 million units, versus 142.2 million a year ago. However, their market share fell from 47.1 percent to 45.2 percent.
View Comments and Join the Discussion!
Posted-In: Anthony Scarsella HuaweiAnalyst Color News Global Econ #s Analyst Ratings Tech