Wall Street Warms Up To FireEye Inc.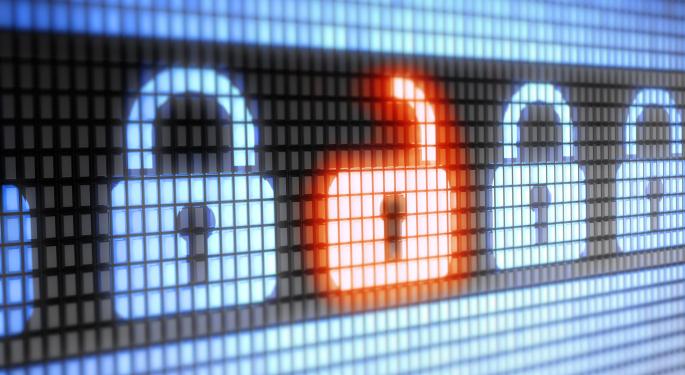 With the broad market trading at all-time highs, it is getting more difficult to find value in the marketplace. As investors become more leery of investing in the high fliers, Wall Street analysts are looking for value in stocks that have been taken out to the woodshed.
One such issue is FireEye Inc. (NASDAQ: FEYE), a cybersecurity and malware protection firm that debuted at the $40.00 level about one year ago. The issue, which attracted the momentum trading crowd, made a parabolic move to $97.35 by March 2014.
Secondary Offering Crushes New Buyers
That is exact area that company decided to do a secondary offering. On March 3, two days before it made its all time high, the company came forth with a secondary offering of 14 million shares at what appeared to be a discounted price of $82.00; the issue closed at an all-time closing high of $95.63.
Related Link: Is RadioShack Really Coming Back?
Fortunately for the company (which parted with 5.8 million shares) and savvy shareholders (who sold 8.42 million shares), the timing was impeccable. Unfortunately, those who purchased shares had only a few days to trade out for a profit before the issue went into its spiral.
It all culminated on May 15 when FireEye closed at an all-time low ($27.08), well below its IPO closing price of $36.00. After a sharp rebound on July 1 to $41.82, it drifted back under $30.00 and found a bottom ahead of its all-time low at $27.06 on August 22, only a few cents from its all-time low closing price.
Keeping Up With Wall Street Estimates For Earnings
FireEye has matched or beat Wall Street estimates in all four of the quarters it has reported. It posted a nickel beat ($.55 versus $0.60) on August 5, and beat on revenue by $4.31 million ($94.50 million versus $90.19 million).
The earnings did not do much to bolster the share price, as it ended the session at $34.75; it was unable to maintain that level and was back under $30.00 eight sessions later. It then put in place several lows in the $27.00 handle and provided the foundation for a rally to its current level ($33.00).
Analysts Take
Since making that low, two Wall Street analysts have become bullish on the issue. Stifel initiated coverage August 27 with a Buy rating and $45.00 price target. Before Monday's session commenced, UBS upgraded the issue from Neutral to Buy and maintained its price target of $40.00.
Goldman Sachs, Barclays and Gabelli have upgraded the issue in some fashion since May 8. Northland Securities and Summit Research initiated coverage with a Market Perform and Buy rating, respectively. Northland Securities has a modest $37.00 price target, while Summit Research matched Stifel's target of $45.00. The Street high price target for the issue resides with Cowen Research and FBR Research at $58.00.
Similar Commentary On Twitter In May
These type of analyst actions resemble the ratings changes and coverage of Twitter Inc (NYSE: TWTR) after it was walloped following share lock-up expiration for pre-IPO shareholders.
As the Street began to look more favorable on the issue, Twitter's share price slowly recovered until it blew away earnings estimates last quarter and exploded from the $38.00 level to its current price ($52.60).
For investors looking for a similar scenario, FireEye may have provided one. With it trading just $6.00 from its all-time low and $60.00 from its all-time high, a potentially low-risk and high-reward opportunity is available.
The pace of the rebound will be determined by its next earnings report that is expected to be announced during the first week of November.
Posted-In: FireEyeAnalyst Color Technicals Movers & Shakers Intraday Update Analyst Ratings Trading Ideas General Best of Benzinga
View Comments and Join the Discussion!