Has Priceline Already Seen The Top?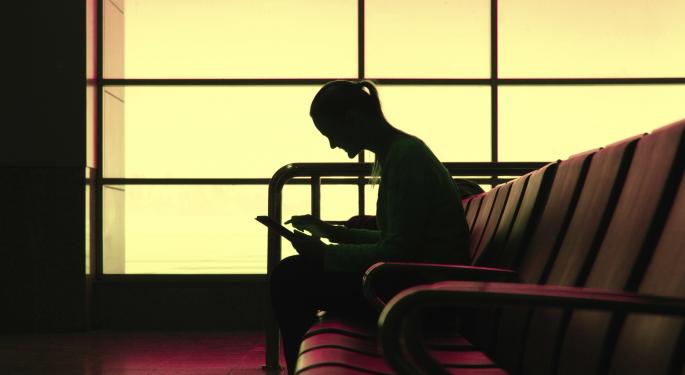 After its recent rally, analysts weighed in on Priceline (NASDAQ: PCLN) on Tuesday.
FBR Capital made a cautious call, while Cowen and Company has stepped up to defend the issue.
FBR's conclusion was Priceline's "core hotel business is...reaching a state of relative maturity based on its metrics. Since most of the recent growth has come from vacation rentals." And FBR predicts "downward pressure on per-property productivity and muted bookings upside potential in Q2."
The company has incredible growth in EPS and revenues, along with a lofty 32 P/E, but can it continue?
Related Link: Cowen Calls Out FBR, Says Data On Priceline Was 'Wrong'
Based on Priceline's robust growth in EPS last quarter ($6.91 vs 7.81), a 13 percent beat, and that the company has beat the Street ranging from 3.41 percent to 13 percent over the last eight quarters, there are lofty expectations for the company to meet in Q2.
With Priceline being one of the top momentum stocks, any weakness on the earnings front may be a signal for analysts to head for the exits.
Wall Street's Take
Cowen and Company believed that, "count is wrong as both hotel and vacation rentals properties are in fact on pace to be up so far in Q2 (total should rise 50 percent YOY versus our estimate of +47 percent),"
Furthermore, the firm added, "FBR Capital may have missed the fact that Priceline changed its definition of vacation rentals properties in early May 2014."
Cowen reiterated Priceline as one of its favorite ideas of the TMT Conference and reiterated its Outperfrom rating and $1,475.00 price target. Interestingly, despite the differences of opinion in the short-term, FBR Capital actually has a higher price target for the issue than Cowen ($1,500.00 vs $1,475.00).
With the remainder of Wall Street analysts having mixed ratings on the issue and price targets from Janney's Neutral rating and $1,200.00 price target to Street high Benchmark Company's Buy rating and $1,550 price target, traders have to consider whether or not Priceline has seen its top.
Technical Outlook
Back on March 6, Priceline peaked at $1,378.96 before its tumble to $1,087.26 on May 8. Since that time, the company has rallied back in a parabolic fashion to just shy of $1,300.00, peaking at $1,292.66 on May 29. Over the last three trading sessions, profit-takers have come in and knocked over $30.00 from its closing price on the same day as the recent high at $1,291.73.
In Tuesday's trading, Priceline shed $15.00 from its all-important double close level, around $1,278.00 from Friday and Monday sessions. If the decline breaches the support from its May 28 low ($1,246.05), it may be right back at $1,200.00 in a heartbeat.
For the monster rally to continue, Priceline needs to clear the $1,278.00 level in the short-term and claw its way back over $1,300.00 in order to mount an assault on its all-time high.
Option Strategy With Limited Risk
Nic Chahine of "Creating Income With Options Spreads," has one strategy that may pay some bills without the need for micro-management of this extremely volatile issue.
Nic's strategy: Set up a short Iron Condor with an approximately 25 percent price buffer from its current price. This strategy is based on a January 2015 option.
A credit call spread ($1,560/$1,570 strikes) pays $1.60. It pays a 19 percent return on risk if it's successful to maximum gains.
A credit put spread ($930/$920 strikes) pays an additional $1.20. It pays an additional 13 percent return on risk, if it's successful to maximum gains.
The maximum profit for the trade is $2.80, and could pay a 38 percent return on risk. Since only one of the trades can lose, the total risk is $10.00 less than the total premium collected (not $20.00).
The best-case scenario is that Priceline stays in between $930.00 and $1,560.00 -- so both spreads are worthless at expiration in January of 2015.
Keep in mind, this is a self-hedged position, so investors likely will have time to react to "oh crap" moments.
Why not let the Street analysts battle it out trying to predict the short-term direction of the issue, and consider a strategy that may pay if Priceline stays in a $930.00-$1,560.00 trading range over the next seven months?
Posted-In: Analyst Color Technicals Movers & Shakers Options Travel Intraday Update Markets Analyst Ratings Best of Benzinga
View Comments and Join the Discussion!