Standpoint's Ronnie Moas Receives Death Threats After Scathing Downgrades, Morality Debate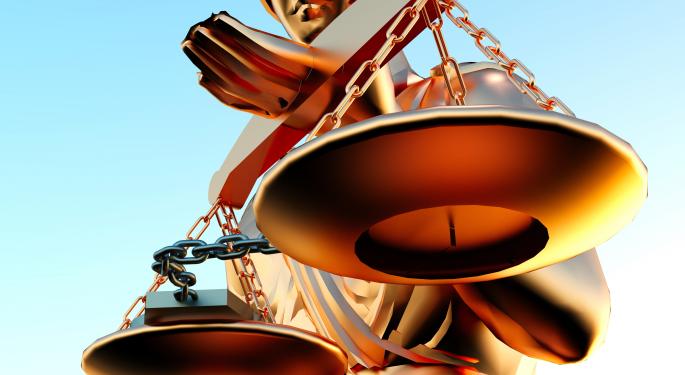 Ronnie Moas' blood has been boiling for the last few years. 
He has been to more than 50 countries on six continents since 2007 and walked more than 3,000 miles by himself in the process.
It came to a head in South America last month, when Moas saw some headlines about Apple (NASDAQ: AAPL), Amazon (NASDAQ: AMZN) and tobacco companies, specifically Philip Morris (NYSE: PM).
"People are doing jobs (in Asia) that most people in America would choose death over," Moas told Benzinga's premarket broadcast, specifically mentioning a $3 per hour wage for Asian assembly line workers. "Apple should be leading by example and not making excuses" and treating its employees better, he said.
See also: Ronnie Moas Explains Ethical, Emotional Downgrades
Moas' highly emotional blacklisting has made some waves around the newswires. The stocks have not necessarily responded to his comments, but that has not stopped the Standpoint Research analyst.
At this time, Apple and Amazon have not been affected by the downgrade as much as Philip Morris. Since the report was issued on Monday, the issue has declined from 85.53 to 82.67. Moas' assessment of the company could be a contributing factor to the sell-off.
Interestingly, Philip Morris has been trending down since May of 2013 when its made an all-time high at 96.60. Although his report was not published until this week, other players on Wall Street may foresee the company facing moral issues in the near future.
He isn't sure if he can go on any major networks, in addition to his now dozen media requests. He claims to have received numerous death threats via Twitter, Facebook, email, his website and even phone calls.
"Apple is sitting on $150 billion in cash...People in China are being treated like animals and committing suicide, while Apple has built up this nest egg." Moas also spoke on Amazon and its mistreatment of American warehouses workers.
"The freedom of choice argument does not apply here...There are a lot of people in this world that think they'll look like the Marlboro Man (referencing the Marlboro cigarettes)," Moas continued, switching to his views on tobacco. "People are confused by the marketing gimmicks..They can't get away with it in this country anymore, so they're moving overseas and targeting naiive people in third-world countries."
"There is pressure to act in immoral and unethical ways," he said, adding that these three companies are extreme examples. Moas said he could have blacklisted hospitals, banks and energy companies, stating that there is no company or sector that is clean when you have extreme forms of capitalism.
See also: Ronnie Moas Pounds The Table on Wall Street Ethics
"When somebody reaches position of power (like Apple executives), they probably stepped on people along the way. You have to have a very aggressive nature." Moas said he is not anti-capital, but that we need more focus on the poor and those taken advantage of.
"Richest country in the world - what did we do and how did we behave to get to that point?"
Moas said his clients and others understand that he's making "valid points that are hard to argue." His 40-page report could have been longer, he said, but he didn't have the time to elaborate further. "My clients are waiting for stock recommendations."
When asked about other companies, such as Wal-Mart, and the it treats its employees, Moas said they will be on the radar -- and could receive the same thrashing.
"I will stick with these three. The minute it dies down six to twelve months from now, I may come out with another trio. I wanted to make a political statement, a one-time statement, and hopefully someone else will pick it up where I left off."
This was a collaborative piece between the Benzinga editorial desk and analyst Joel Elconin.
Posted-In: Analyst Color News Rumors Politics Psychology Global Hot Interview Best of Benzinga
View Comments and Join the Discussion!