Forget SPACs. Reg A+ Offerings Are Having A Moment.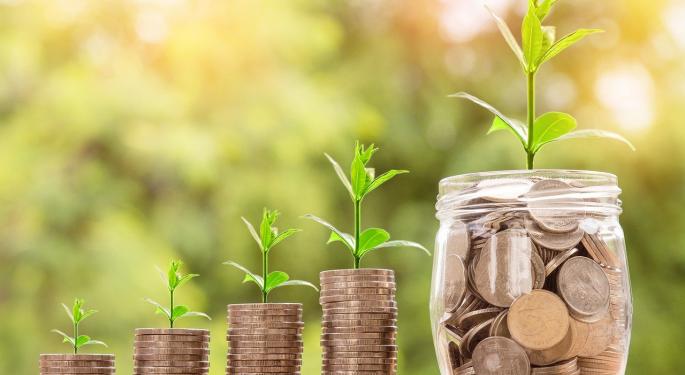 The following post was written and/or published as a collaboration between Benzinga's in-house sponsored content team and a financial partner of Benzinga.
2020 ended up being a big year for capital raising outside of the traditional IPO process. But while SPACs got most of the headlines, it was also a breakout year for another IPO alternative: Reg A+.
It's now been six years since Reg A+ went into effect. The process was meant to make it easier for small companies to raise money in the secondary markets and give retail investors access to an asset typically reserved for Wall Street institutions.
Though results were initially mixed, it appears as if the process may have found its footing.
"We saw companies raise $30 million Series A rounds online with 10,000 retail investors [in 2020]," said Darren Marble, CEO at Issuance, a technology provider for Reg A+ issuers. "I think for the first time we're seeing companies that have every capital raising option available to them consciously leaning to the Reg A+ ecosystem, which is a sign that we've arrived."
Marble estimates roughly $3 billion has been raised in Reg A+ offerings since the regulation began in June 2015. That number is expected to increase in 2021, in part because of the SEC's recent increase of the Reg A+ capital raising limit from $50 million to $75 million. The change is expected to go into effect on March 15.
"What that means is that we're now going to see even larger companies come into the industry that might previously not have pursued a Reg-A because they wanted to raise more than $50 million. So this change will drive a higher quality caliber issuer into the industry," Marble said.
"From the start, we've always been a big proponent of Reg A+ and are excited to see it enter this new phase," said Jason Paltrowitz, executive vice president of corporate services at OTC Markets Group. "We want companies to know that just like Reg A+ is a capital-raising alternative to the traditional IPO, OTC Markets disclosure-based, dealer markets are better suited to newly traded public companies."
'A Marketing Tool With Capital Raising As A Side Effect'
The benefits of a Reg A+ offering are two-sided. For entrepreneurs, it allows them to acquire new customers while also raising money. And for investors, it provides access to companies much earlier than the traditional IPO process.
"It's a way for companies to turn their customers into investors," he said. "Look at companies like DoorDash (NASDAQ: DASH) Peloton (NASDAQ: PTON) or Sonos (NASDAQ: SONO). All these big companies that are built on the backs of consumers, the only time those consumers can buy into the deal is after those companies complete an IPO. [Reg A+] is a marketing tool with capital raising as a side effect."
Meet 10 Companies In The Middle Of Reg A+ Campaigns
Starting this morning at 9:30 am, 10 companies in the middle of Reg A+ campaigns will be presenting at the Regulation A+ Virtual Investor Conference. The conference will also feature a panel on why investors should consider diversifying into Reg A+ companies and how to evaluate Reg A+ deals.
Below is the Regulation A+ Virtual Investor Conference Schedule the public is encouraged to attend.
Panel: Democratized Public Offerings
Moderator: Darren Marble, Executive Producer, Going Public, and CEO at Issuance
Panelists: Sara Hanks, Founder and CEO CrowdCheck
Etan Butler, Chairman, The Dalmore Group, LLC
Chris Lustrino, Founder and CEO, KingsCrowd
Chuck Pettid, CEO, Republic Funding Portal
10:30 AM ET BacTech Environmental Corp. (Pink: BCCEF | CSE: BAC)
Industry: Environmental Technology
Speaker: Ross Orr, President & CEO
11:00 AM ET Smart Rx Systems
Industry: Healthcare – Rx Automation
Speakers: Santu Rohatgi - Co-Founder, Chairman & President, Michael Scillia - Chairman ASG CAPCO, Florida Family Office; Michael Fugler - Attorney & Investment Banker
11:30 AM ET Monogram Orthopedics Inc.
Industry: Healthcare - Medical Instruments
Speakers: Ben Sexson, Co-founder & CEO; Doug Unis, Co-founder & CMO
12:00 PM ET Cloudastructure
Industry: Technology – Video Surveillance
Speaker: Rick Bentley, Founder & CEO
12:30 PM ET Sugarfina Corp.
Industry: Consumer - Confectionary Products
Speaker: Scott LaPorta, CEO & Co-Investor
1:00 PM ET Good Earth Organics
Industry: Materials – Cannabis/Hemp
Speaker: Liz Wald, Chief Strategy & Digital Officer
1:30 PM ET RDE, Inc. (Restaurant.com (OTCQB: RSTN))
Industry: Restaurant Discounts
Speaker: Ketan Thakker, CEO
2:00 PM ET Legion Works
Industry: Technology - SaaS
Speaker: Ryan Bettencourt, Co-Founder & CEO
2:30 PM ET Parallel Flight Technologies
Industry: Technology – Drones
Speaker: Joshua Resnick, CEO
3:00 PM ET Uncommon Giving
Industry: FinTech – Philanthropy
Speaker: John Pileggi, Chief Investment Officer
Click here to register for the Regulation A+ Virtual Investor Conference
Image by Nattanan Kanchanaprat from Pixabay
The preceding post was written and/or published as a collaboration between Benzinga's in-house sponsored content team and a financial partner of Benzinga. Although the piece is not and should not be construed as editorial content, the sponsored content team works to ensure that any and all information contained within is true and accurate to the best of their knowledge and research. This content is for informational purposes only and not intended to be investing advice.
View Comments and Join the Discussion!
Posted-In: Government News Regulations Legal IPOs SEC Markets General Best of Benzinga