Support & Resistance Analysis: Proctor & Gamble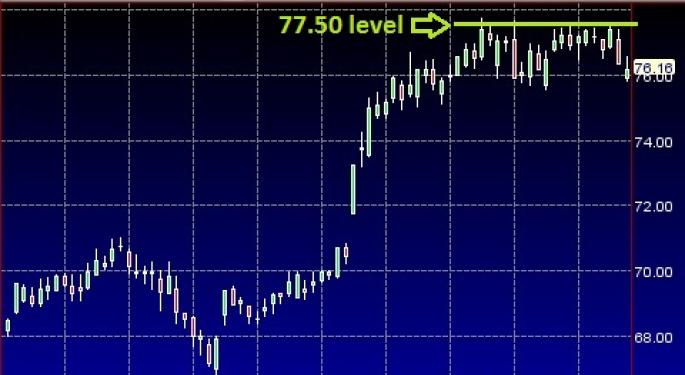 Since catapulting almost nine points from the beginning of the year, the PG chart is starting to look "tired".  After making an all time high at 77.76, one or several major institutions have targeted the 77.50 level as an exit point.  Every time the stock approaches that level, it is met with major resistance.  
The buyers are becoming exhausted with their attempts to take out the 77.50 level, and the stock has slumped over a point in the past two trading sessions.  Investors should take note of today's low, as well as the 75.56 low on March 1st.  If that area is breached, PG could easily trade down to the 75 level which could induce a much deeper correction.
Here are the key levels to focus on:
PG

Price

Significance Level

Reason

 
 

77.38-.49

*************

7 of the last 10 highs

 

77.00

**

 

 

76.55

***

Monday high

 

76.16

CLOSE

 

 

75.80

 

Monday low

 

75.56

******

March 1 low

 

75.30

*

 

 

75.12

**

February 11 low

 

74.95

*****

2/04 low

 
Interested in more pre-market analysis? Every morning, Dennis Dick and Joel Elconin share everything you need to know about the market before the opening bell on their free show, Premarket Info.
Posted in: Technicals Trading Ideas