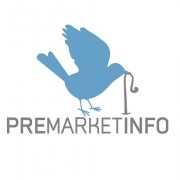 Marketfy
Marketfy is a marketplace that brings together the top financial tools, trade alerts, chat rooms & education in order to help traders enhance their trading strategy.
Find this author's products on Marketfy
Joel Elconin
Marketfy Maven
About
Joel's introduction to trading was in the Standard and Poor's 500 Index futures pit at the Chicago Mercantile Exchange. Also, during his time at the CME, he was involved in Index Arbitrage as well as trading foreign currency futures and options. From 1994-1999 he was a proprietary trader for Olde Discount Corporation. Following his tenure at Olde Discount, he founded the Detroit office of Bright Trading, LLC. His responsibilities included trader recruitment, orientation and education as well as the day to day management of the office. He held this position office until 2003. Since 2003, Joel has been an independent trader researching and developing proprietary indicators and trading systems for the equities and futures markets. In 2007, Joel joined JC Trading Group as a Market Consultant and trading supervisor. He provides daily market commentary at www.premarketinfo.com. Joel obtained his Bachelor of Art in Political Science from the University of Michigan in 1985. Also, he is a graduate of the Chicago Mercantile Exchange Continuing Education Program. He also holds his Series 7 and 63 licenses and is a licensed real estate broker.