Whitney Tilson: Wayfair Is By Far My Largest Short Position, Will Be Under $10 Within A Year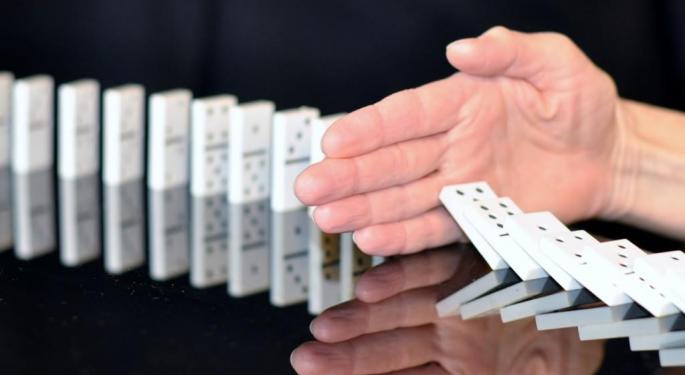 In a new email to subscribers, hedge fund manager Whitney Tilson revealed Wayfair Inc (NYSE: W) is "by far" his largest short position. Tilson initially reported his bet against the company on September 9, a little over a week after Citron said the stock's fair value was under $10.
The stock closed Monday's session over $45 per share. The company reports earnings on Tuesday morning.
In his note, Tilson cited a report from the New York Times published just before 6 p.m. ET that discussed Wayfair and its alleged involvement in the sale of formaldehyde-laden Chinese-made laminate flooring.
Some highlights from the Times story, in quotes:
"The hedge fund manager who publicly accused Lumber Liquidators of selling wood with dangerous levels of formaldehyde is leveling the same claims against Ark Floors, a California importer of Chinese wood products that are sold all over the United States."
"Wayfair, for example, sold Ark's laminate products as recently as Oct. 1."
"In response to an inquiry from a reporter that day, Ms. Carpenter, the Wayfair spokeswoman, said the company had since removed all of Ark's laminate from its website because Ark notified Wayfair that it had discontinued its laminate as of Oct. 1."
Tilson's Thesis
According to Tilson, Wayfair is not a similar short bet as the Lumber Liquidators Holdings Inc (NYSE: LL) debacle. The hedge fund manager says the stock is his largest short because the company's odds of reaching breakeven "much less earning a profit, much less earning enough of a profit to justify a $4 billion market cap are close to zero."
He adds, "this business is so poorly managed and/or spread so thin that they were selling Chinese-made laminate long after everyone in the flooring industry knew (thanks to 60 Minutes) that there were big issues – and potential liabilities – associated with this product so extreme caution was called for."
Tilson is quick to mention he isn't comparing Wayfair to Lumber Liquidators. "Unlike [that stock]," he wrote, "I don't think Wayfair was deliberately poisoning its own customers to save a few bucks on sourcing costs."
Instead, Tilson cites what he says is "compelling evidence of Wayfair's gross incompetence and/or a business that's completely out of control."
Zulily, which crashed before being acquired by Liberty Interactive, is just one cautionary tale of a similarly high priced e-tailer.
Bottom line: Tilson thinks Wayfair will be below $10 within one year.
Posted-In: Wayfair Whitney TilsonShort Sellers Short Ideas Hedge Funds Movers Trading Ideas General Best of Benzinga
View Comments and Join the Discussion!