Will Workhorse Or Nikola Stock Grow More By 2025?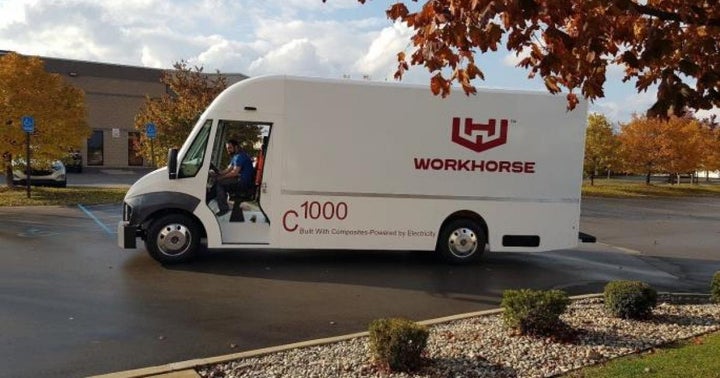 Every week, Benzinga conducts a sentiment survey to find out what traders are most excited about, interested in or thinking about as they manage and build their personal portfolios.
We surveyed a group of over 300 Benzinga investors on whether shares of Workhorse Group (NASDAQ:WKHS) or Nikola (NASDAQ:NKLA) stock would grow the most by 2025.
Over the next five years, which stock will have the largest percentage gain: Workhorse or Nikola?
A majority of traders and investors, 59.1% to be exact, told us shares of Workhorse will grow more in the next five years.
Workhorse Vs. Nikola Stock
Benzinga recently had a chance to catch up with Workhorse CFO Steve Schrader on the status of the USPS contract and delivery guidance.
One respondent told us the potential for Workhorse to secure the USPS contract is the main reason they believe Workhorse has potential through 2025.
"The EV hype will continue to grow over the next few years. The ideas and plans that Workhorse has for last-mile delivery truck platforms are incredible. Nikola will be competing against several companies. Relative to Nikola, Workhorse has very little competition and I believe they will win the USPS contract."
If Workhorse is indeed in a strong position to win the USPS contract for upgrading its delivery fleet of 165,000 vehicles, it would be a preeminent source of revenue for the EV company valued at $6.3 billion.
40.9% of respondents told us Nikola will grow the most in the next five years.
Nikola has been in talks with General Motors (NYSE:GM) since September and the latter has promised better clarity around the status of the deal before the Dec. 3 deadline. The terms of the deal revolve around the production of the pickup truck — Nikola Badger, and a fuel cell supply agreement.
More than anything, investors have lingering concerns regarding legal proceedings involving Nikola and founder Trevor Milton. Both Nikola and Milton were recently subpoenaed by the Department of Justice, regarding claims of short selling in September.
This survey was conducted by Benzinga in November 2020 and included the responses of a diverse population of adults 18 or older.
Opting into the survey was completely voluntary, with no incentives offered to potential respondents. The study reflects results from over 300 adults.
© 2020 Benzinga.com. Benzinga does not provide investment advice. All rights reserved.
---