VantagePoint's 5 Stocks To Watch: Uptrends In Discover And Progressive, Downtrends in Fastenal And Walmart
The following stocks are currently in the midst of strong trendsaccording to VantagePoint, an AI charting platform that uses intermarket analysis and artificial intelligence to predict future price action 1-3 days in advance. For a more detailed look at VantagePoint's charts, click here.
A couple of things to know in order to understand the charts below:
Each chart is a 3-month chart. Candles represent one day of trading
The blue line is a predicted moving average, and the black line is a simple 10-day moving average
When the blue line crosses above the black, that's a bullish signal. When the black crosses over the blue, that's bearish
Discover Financial
Discover Financial Services (NYSE: DFS) nearly had a bearish crossover in mid-July after several days of weakness. But since bottoming out the $69 handle, the stock is up nearly 15 percent in five weeks. The fact that the blue and black lines have diverged during August lends creedence to the strength of teh current uptrend, even with the neural index forecast weakness in the near-term.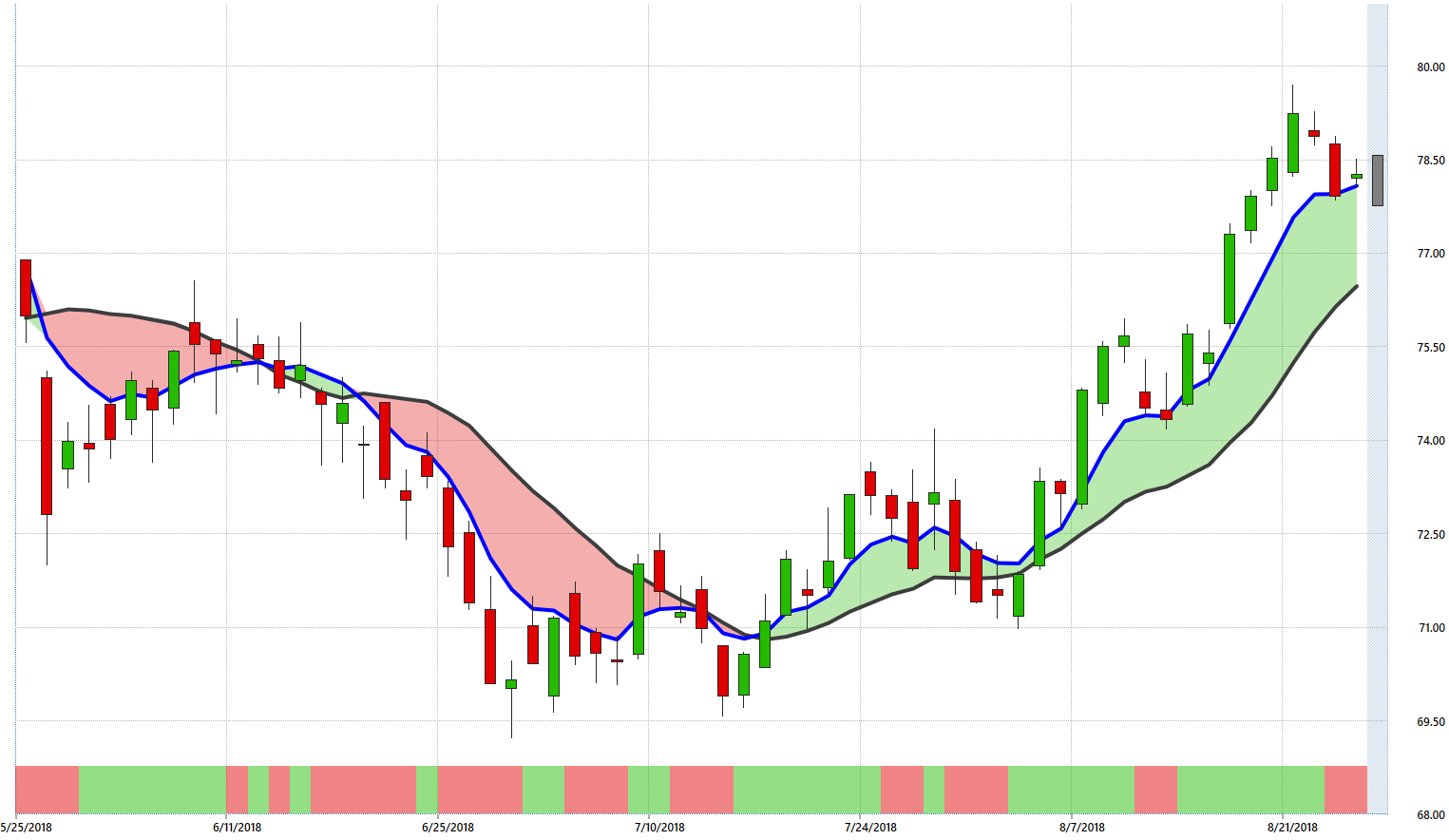 Fastenal
Fastenal Company (NYSE: FAST) looks like it's on the verge of a bearish crossover. You can see how the two lines have converged over the last three days. With the neural index also turning red, these are both strong indicators that Fastenal will be weak in the coming days. As of this writing the stock was red four days in a row, and is trading down 3 percent from its highs last Tuesday.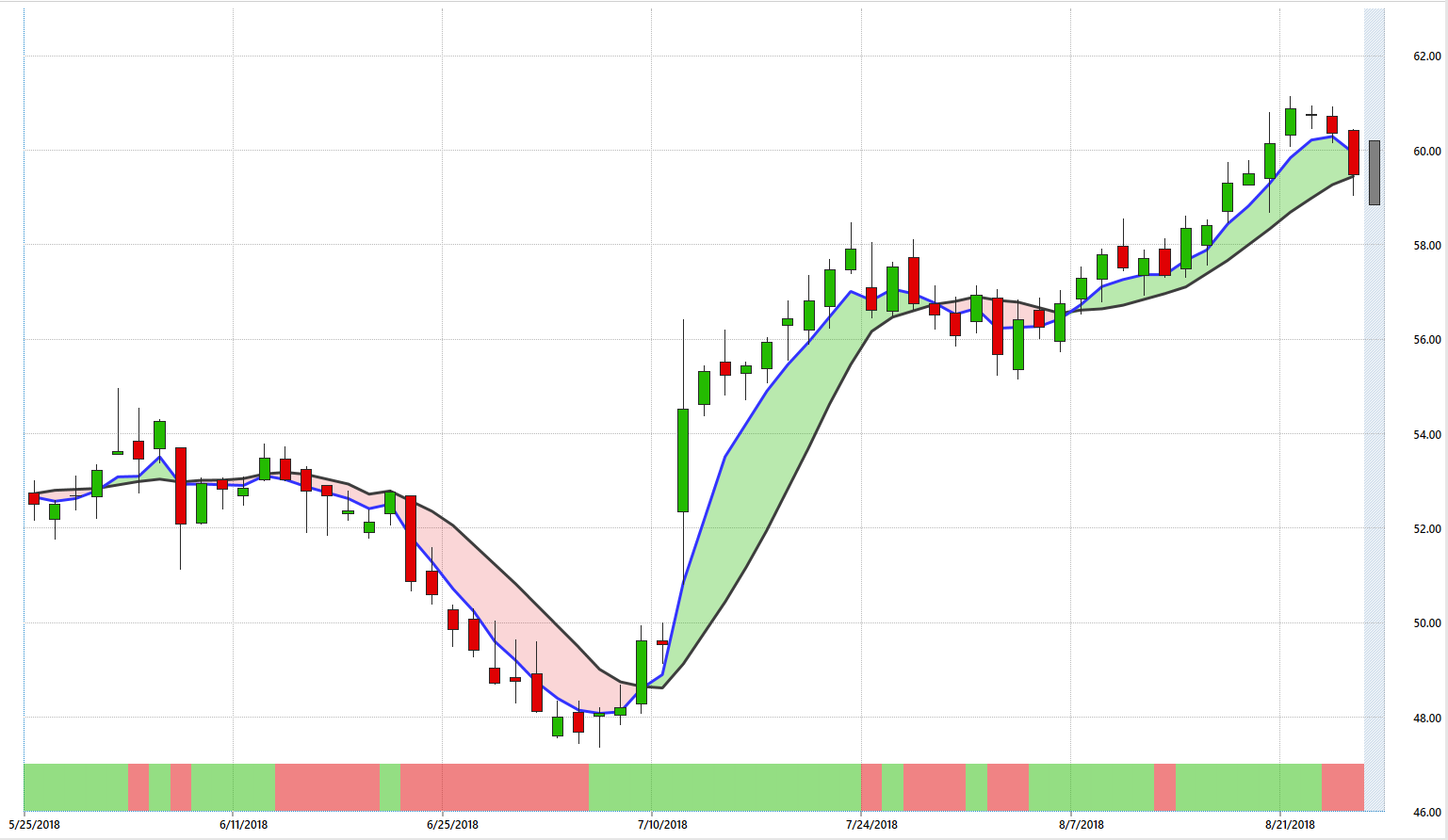 Progressive
Progressive Corp (NYSE: PGR) finds itself at all-time highs, and is showing no signs of slowing down. The stock has risen 13 percent since having a bullish crossover on July 17, and the trend has only gotten stronger since.With the predicted moving average so far from the simple 10-day moving average, expect PGR to continue to move higher in the coming days.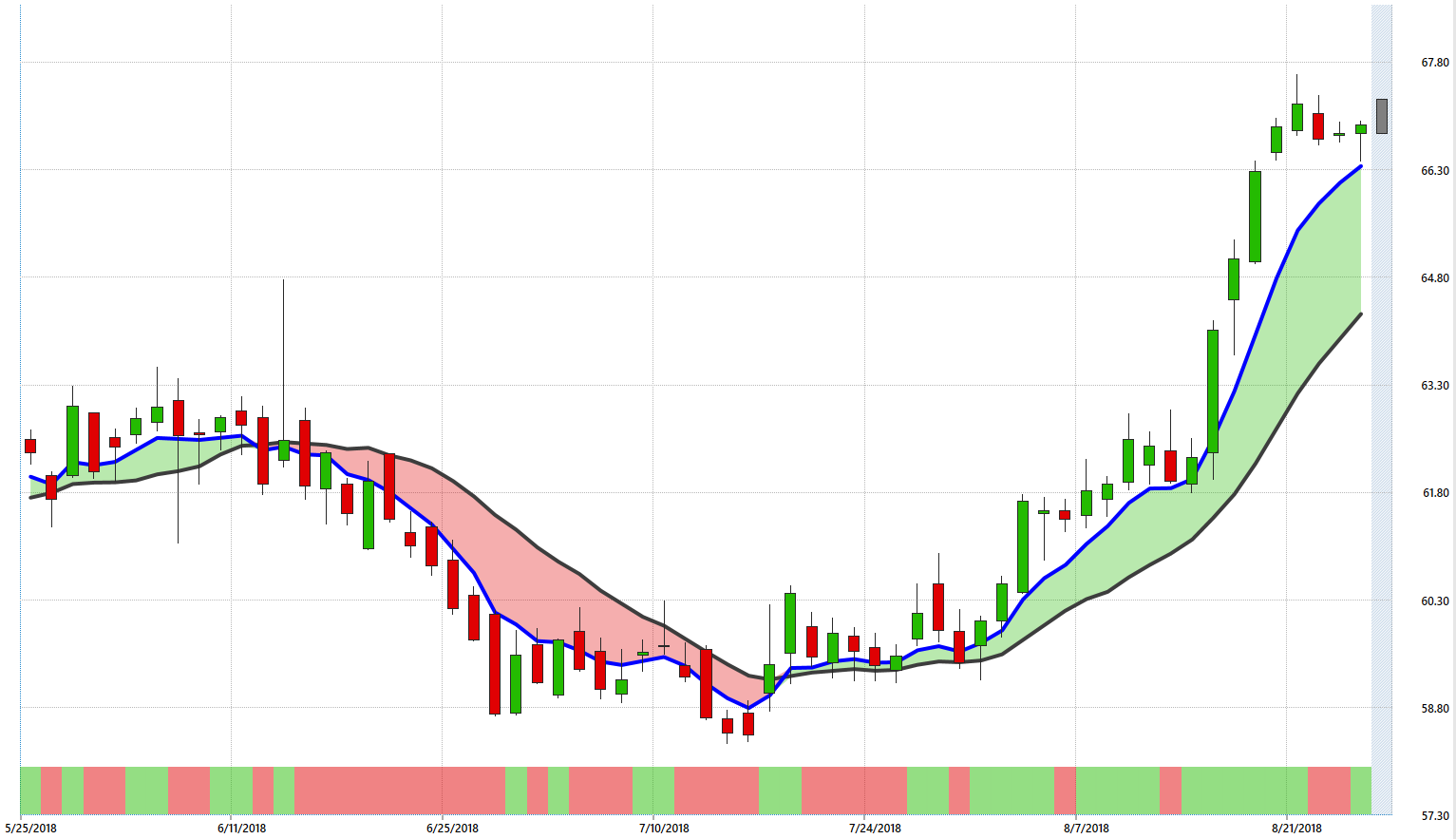 Total System Services
Total System Services, Inc. (NYSE: TSS) follows the same idea of Progressiver, but over a longer period. The stock had a bullish crossover on July 9 when the stock closed at $87.11, and since then it's been on a slow and steady march higher. With the stock up 10 percent over the last six weeks and the two lines not crossing over, we can look for more upside in TSS.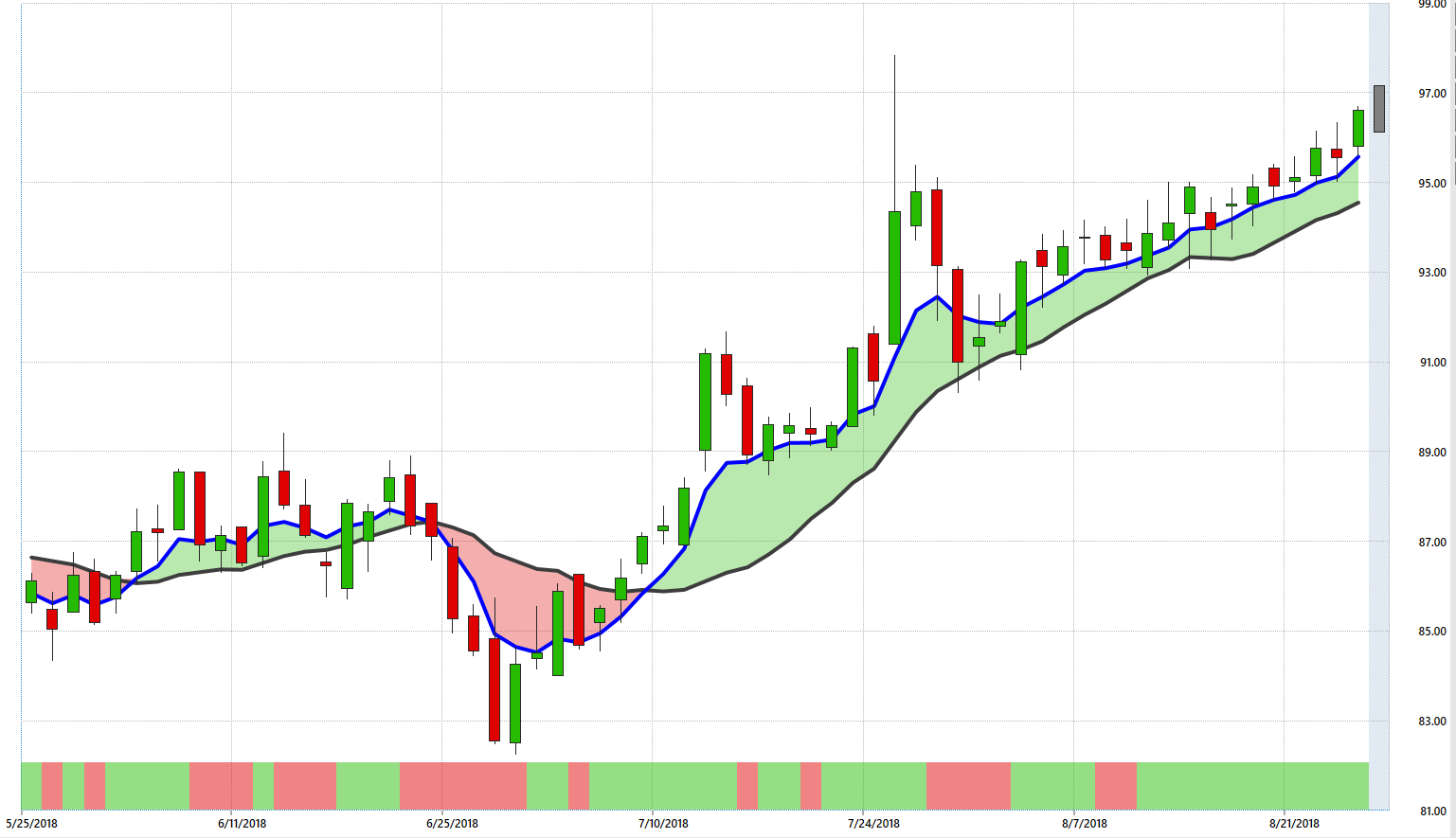 Walmart
Walmart Inc (NYSE: WMT) is a little more fluid. The huge pop after the company's last earnings report has subsided as the stock has since fallen 5 percent. VantagePoint's 24-hour predicted moving average is showing that WMT had a bearish crossover last week. The neural index and Monday's price action have confirmed this downtrend on a one-day basis.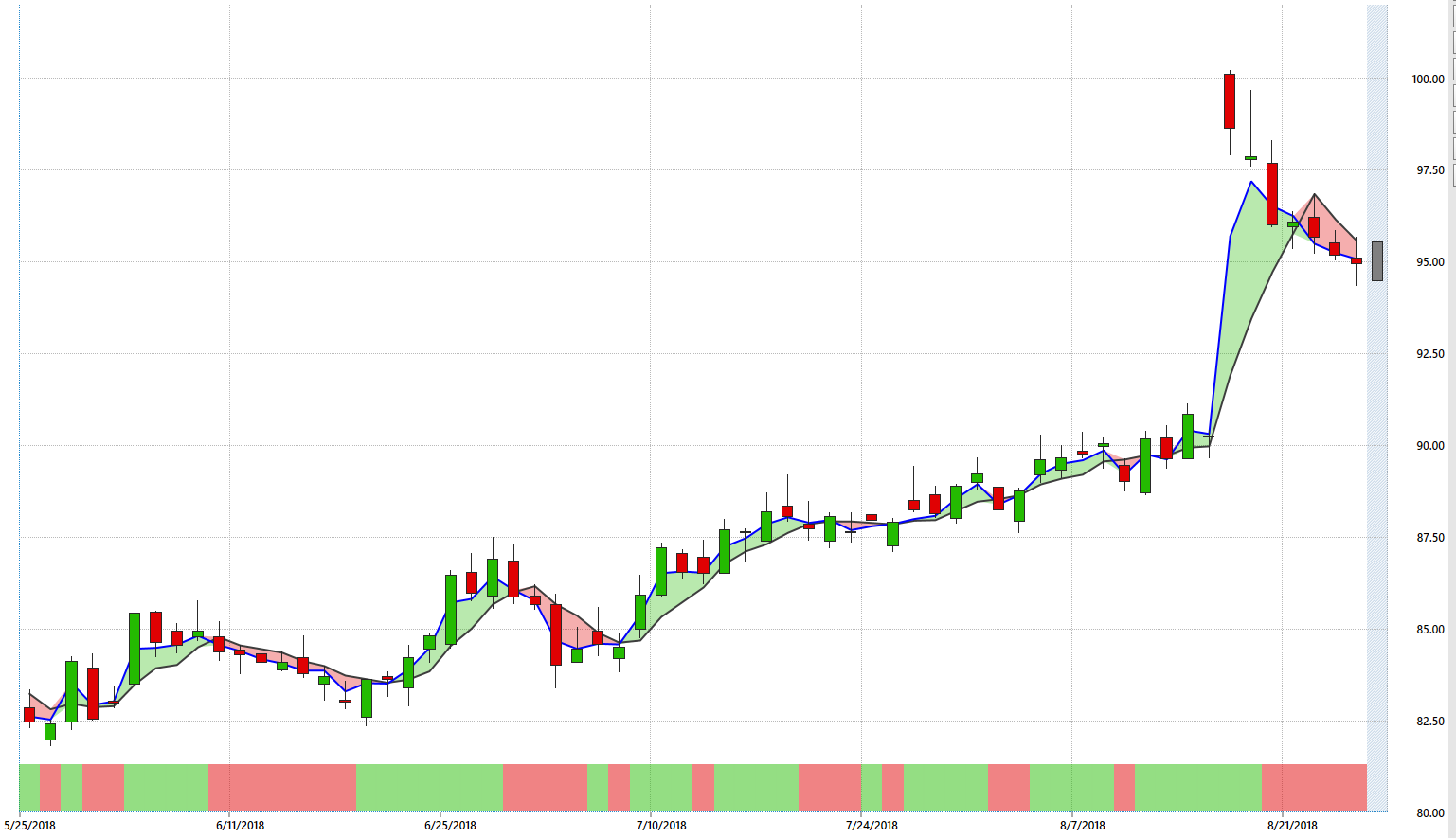 VantagePoint is a content partner of Benzinga. For a free demo, click here. `
View Comments and Join the Discussion!
Posted-In: vantagepointLong Ideas Short Ideas Technicals Markets Trading Ideas General