How Perpetually Sober KISS Co-Founder Gene Simmons Entered The Cannabis Business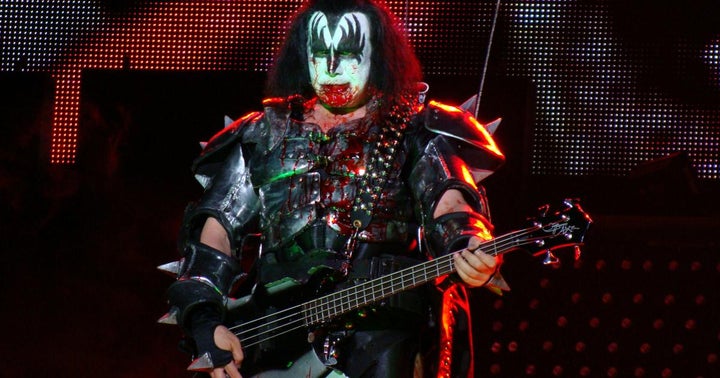 If you encounter a cloud of pot smoke backstage at a KISS show, it isn't coming from the bassist's dressing room.
Gene Simmons has abstained from drugs and alcohol in his more than four decades in KISS, unlike some of his bandmates. So it came as a surprise to many when cannabis cultivation and retail company Invictus MD Strategies Corp (OTC:IVITF) — which trades under the ticker "GENE" on the TSX Venture Exchange — announced that Simmons joined the company as its "chief evangelist officer."
The 68-year-old fire-breathing rocker spoke with Benzinga about the evolution of his views on marijuana. Hear his words and take heed.
Simmons Motivated By Money, Medicinal Value
For Simmons, it's a financial play: he didn't want to miss out on a rapidly expanding market, and he said he's come to understand that legislation is lagging the public opinion and medical possibilities of cannabis.
"I want lawmakers to really get educated on cannabis-related topics. I want them to get their information from people who don't have a political agenda, like a 6-year little girl with epilepsy being prescribed cannabis-based products, which seem to be miraculously either minimizing or completely curing various ailments."
Unlike U.S.-based companies, law forbids Canadian cannabis companies from using celebrity endorsements. But cannabis entrepreneurs are known for their inventiveness, and Invictus CEO Dan Kriznic and his team came up with an alternative: actual celebrity involvement.
The Canadian market is growing fast, and Kriznic's public company needed "more eyeballs," he said. "Gene came on board not as an endorser, but rather as an entrepreneur and side partner. He has been helping us grow awareness."
Simmons acknowledges he knows very little about marijuana.
"Dan talks about chemical compounds and subatomic particles and I don't understand a word."
The Demon Says It's OK To Toke
Simmons said he was "arrogant" about marijuana.
"I'm a straight guy who's never smoked and never been drunk — although I think it's OK for people to do so. So, for me cannabis was initially a financial play. But now I'm really proud of being associated with something I discovered has great medical potential," he said during a recent interview.
"When I show the research to my family and friends, everyone is really excited and positive about it because this is a good thing. This is what research is telling us."
Simmons' connection with Invictus has led him to become educated on the benefits of cannabis and ultimately become a proponent of legalization.
"I have still never smoked or done any kind of cannabis products, but you can bet your bottom dollar: if my children were suffering from an ailment and a doctor said they could benefit from a cannabis-based product, I would not hesitate for an instant," he said. "I'd just give it to [them]."
After decades of playing to legions of red-eyed fans, the most sober of rockers has had a change of heart.
"In fact, I now think it's OK for people to consume cannabis recreationally," Simmons said.
Related Links:
Pot Stocks, ETFs, Top News And Data From The Cannabis Industry This Week
Why Cannabis Investors Are Eyeing South America
Photo by Alberto Cabello via Wikimedia.
Versión en Español: Cómo el Perpetuamente Sobrio Gene Simmons, de KISS, Ingresó al Negocio del Cannabis
© 2020 Benzinga.com. Benzinga does not provide investment advice. All rights reserved.
---