When Will The National Beverage Corp Rally Fizzle Out?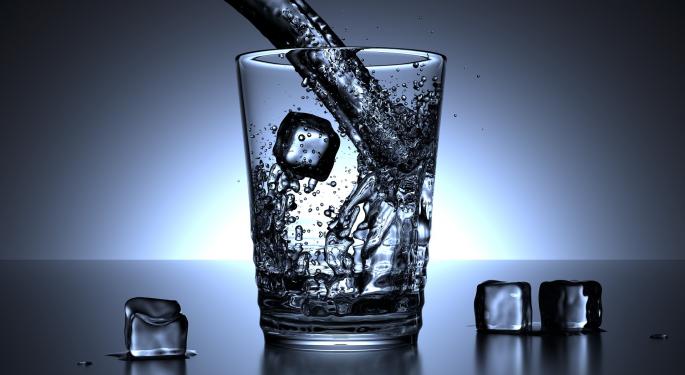 The 2-Day Rule
Often on Benzinga's PreMarket Prep Show, co-host Dennis Dick opines his two-day rule for shorter-term trading in stocks. In other words, whatever the catalyst may be for an issue to have a big up or down day, the likelihood for the continuation of that move for at least one more day is high for a few different reasons.
First of all, after a good earnings report followed by a substantial rally, many Wall Street analysts will come out the next day and be comfortable upgrading its rating or raising its price target on the issue. The opposite can occur if a company misses estimates or provides poor guidance. We call this action, "analysts chasing price."
For example, after the recent disappointing earnings report from Lululemon Athletica inc. (NASDAQ: LULU), four analysts downgraded the stock, and another three lowered their price targets.
Another catalyst for a two-day move is that the general public, that doesn't monitor intraday price action, may read about a huge rally in a stock that night, and want to immediately participate by buying the stock the next morning.
Extended Moves
Sometimes, a two-day move can continue into a three- or four-day move, or even beyond. One issue that may be setting a record for consecutive up days in a row is National Beverage Corp. (NASDAQ: FIZZ). Before Monday, the stock closed higher on 15 consecutive trading days.
More impressive is that the issue made new all-time highs in all but two of those sessions. It also settled at new all-time closing highs in each of those 15 sessions.
The party got started when the maker of several brands of drinks, including Shasta, Faygo, Big Shot and Mr. Pure, posted a Q3 beat of $0.13 along with a $15.5 million beat on revenues. In the following session, it rallied over $6.00 from $60.20 to $66.33 and has never looked back. We call this the "Gap and Go."
Another catalyst for the huge rally may be that the company may be a beneficiary of the Sugar Tax recently instituted in Philadelphia. The tax is instigating changes at companies such as PepsiCo, Inc. (NYSE: PEP), which dismissed 80 employees from its Philadelphia site where the new levy has been a drain on normally reliable revenue. The maker's non-sugar drinks, such as its LaCroix brand, sales have doubled over the past year and could continue as consumers turn to more healthy alternatives.
The issue, which as of Monday still has a high short interest float of 19.20 percent and a short-interest ratio (days to cover) of 5.4. At this juncture, most of these shorts are deeply in the red as the stock has raced to a new all-time-high in Monday's session of $85.50, exceeding its former high from last Wednesday of $84.93.
Rallies of this nature are not unknown to Wall Street. During the tech bubble in the early 2000's these extreme rallies were rampant and many traders/investors lost a ton of money attempting to short these type of runs, even though they were right in the long run. As economist John Maynard Keynes stated, "the market can stay irrational much longer than you can stay solvent."
Even though the company trades at price/earnings ratio of 41 and has a tangible book per share value of just over $4.00, who knows how a nationwide implementation of the Sugar Tax may affect its share price.
But if you feel this rally is overextended, perhaps a conservative way to play for a downturn would be the purchase of some long-dated, out-of-the money puts, which would define your loss to the premium paid for the option. Recommending going long this issue after its current run is beyond the expertise of this author.
Finally, this company has been virtually unknown to major Wall Street firms. Of these firms, only Credit Suisse has a rating on it, that being an Outperform rating with a $55.00 price target, which is $30.00 below its current all-time high of $85.50. If analysts start to chase price in this stock, the extended run could possibly continue.
Tune in at the 53-minute mark in the track below to listen to the full discussion.
PreMarket Prep is a daily trading ideas show that focuses on technical analysis and actionable short term trades. You can listen to the show live every morning from 8–9 a.m. ET here, or catch the podcast here.
View Comments and Join the Discussion!
Posted-In: Long Ideas Education Short Ideas Technicals Top Stories Media Trading Ideas General Best of Benzinga