More ETF Fee Cuts, This Time From Hartford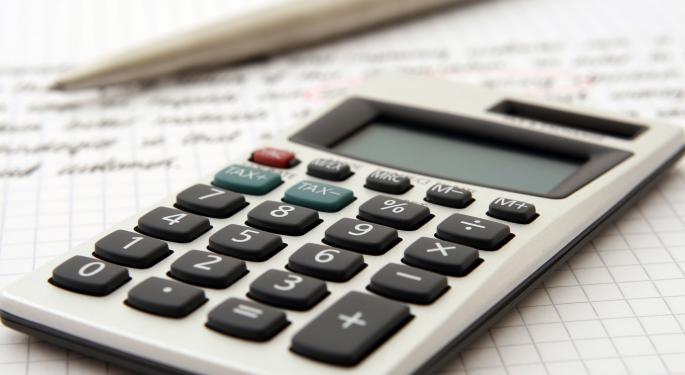 Hartford Financial Services Group Inc (NYSE: HIG) entered the exchange-traded funds arena earlier this year by acquiring Lattice Strategies. Hartford is proving to be a quick study on at least one important point regarding ETFs: Advisors and investors like low fees.
Hartford Lowers Fees
On Wednesday, Hartford said its lowering fees on four of its five ETFs by an average of 14 percent. The ETF that will not yet see a fee reduction is the Hartford Multifactor REIT ETF (NYSE: RORE). RORE charges 0.45 percent per year, or $45 on a $10,000 investment and was the first ETF launched by Hartford following the acquisition of Lattice.
RORE tracks the Lattice Risk-Optimized Real Estate Strategy Index with the objective of beating traditional real estate benchmarks, such as the MSCI US REIT Index.
"RORE seeks to track an index which is designed to capture the income and growth potential of investing within the U.S. REIT universe. The strategy selects equity securities of REITs exhibiting a favorable combination of factor characteristics, including quality, momentum, and value. RORE is the first ETF launched by Hartford Funds since the firm acquired Lattice Strategies just over 60 days ago," according to a statement.
4 Fee Cuts In Focus
Hartford is lowering the annual fee on the Hartford Multifactor Developed Markets (ex-US) ETF (NYSE: RODM) to 0.39 percent from 0.5 percent. The new fee on the Hartford Multifactor Emerging Markets ETF (NYSE: ROAM) is 0.59 percent, down from 0.65 percent.
Hartford Multifactor U.S. Equity ETF (NYSE: ROUS) will charge 0.29 percent per year, down from 0.35 percent, while the Hartford Multifactor Global Small Cap ETF (NYSE: ROGS) saw its expense ratio trimmed by 5 basis points to 0.55 percent.
The Trend
As has been the case in years past, ETF issuers have been willing to lower fees this year in an effort to attract new assets. For example, BlackRock, Inc. (NYSE: BLK), the world's largest asset manager, made waves in the exchange-traded funds industry by announcing lower fees for 15 of its iShares core ETFs in October.
Just days later, Charles Schwab Corp (NYSE: SCHW) revealed lower fees on several of its ETFs, which were already among the industry's least expensive.
Posted-In: Long Ideas News REIT Broad U.S. Equity ETFs Emerging Markets Specialty ETFs New ETFs Markets Best of Benzinga
View Comments and Join the Discussion!