Gen X Is Driving ETF Growth, Too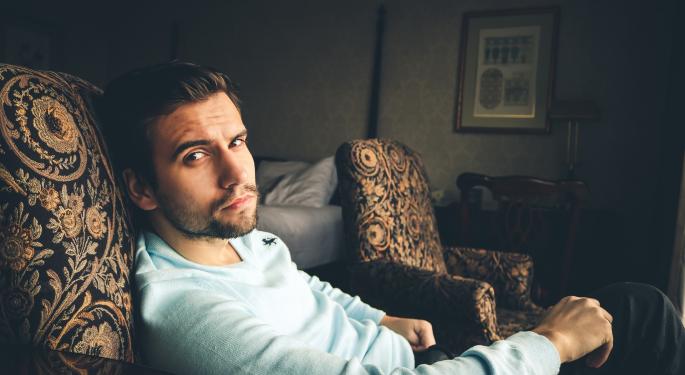 Full disclosure: The writer of this piece is a Gen X'er and has previously questioned why some companies in certain industries continue ignoring this generation and its economic might.
So, with that out of the way, recent data from TD Ameritrade Holding Corp. (NASDAQ: AMTD) suggest Gen X is making significant contributions to the seemingly undaunted growth of the exchange-traded funds industry.
Demographic Data
While Baby Boomers and Millennials are the primary targets of financial services companies' marketing dollars, Gen X is embracing ETFs at a rate comparable to those other, allegedly more important generations.
"We recorded Millennials as having 16 percent of their investments in ETFs in 2016, which increased from 10 percent in 2013 with their ETF assets growing by 65 percent," according to a recent TD Ameritrade study. "Gen X currently has 15 percent of their investments in ETFs, increasing from 10 percent and their ETF assets have grown by 64 percent. Finally, Boomers hold 10 percent in ETFs, which has increased from 7 percent with their ETF assets growing by 83 percent."
Related Link: How To Rebuild Your Credit Before Turning 45
Other data confirm Gen X is helping drive ETF growth. Released in November 2015, the 2015 Investor Brandscape™ study by Cogent Reports showed ETFs are a hit among Gen X and for some of the largest ETF issuers, whether they know and/or like it or not, Gen X is the demographic representing the highest user penetration.
ETFs And Gen Xers
Exchange-traded products listed around the world added $31.38 billion in assets during the month of June marking the 29th consecutive month on net inflows, according to ETFGI, a London-based ETF research firm.
The United States is still, by far, the world's largest ETF market with over $2.2 trillion in combined ETF assets at the end of June. However, record asset levels were also touched in Japan ($147.67 billion) and Canada ($79.14 billion), according to ETFGI data.
Across Baby Boomers, Gen X and Millennials, the top 10 ETFs in terms of assets allocated are the same, in varying orders, with one exception. TD Ameritrade data show the iShares Lehman Intermdte Credit Bnd(ETF) (NYSE: CIU) as a favorite among Baby Boomers, while there are no fixed-income ETFs among the top 10 ETFs for Gen X and Millennials.
ETFs that are favorites of all three generations include familiar names such as the SPDR S&P 500 ETF Trust (NYSE: SPY), SPDR Gold Trust (ETF) (NYSE: GLD), Vanguard Total Stock Market ETF (NYSE: VTI), PowerShares QQQ Trust, Series 1 (ETF) (NASDAQ: QQQ) and the iShares S&P 500 Index (ETF) (NYSE: IVV).
"Overall mutual fund assets as a percent of total investments in 2016 is lower than in 2013 particularly among Millennials who went from 10 percent mutual fund holdings to 9 percent. In particular, mutual fund holdings declined in 2016 with Millennial holdings down by 11 percent, Gen X by 10 percent and Boomers by 3 percent," according to TD Ameritrade.
Did you like this article? Could it have been improved? Please email feedback@benzinga.com with the story link to let us know!
View Comments and Join the Discussion!
Posted-In: Long Ideas Bonds Broad U.S. Equity ETFs Commodities Psychology Top Stories Markets Trading Ideas Best of Benzinga