Everything You Might Have Missed This 13F Season: Part 1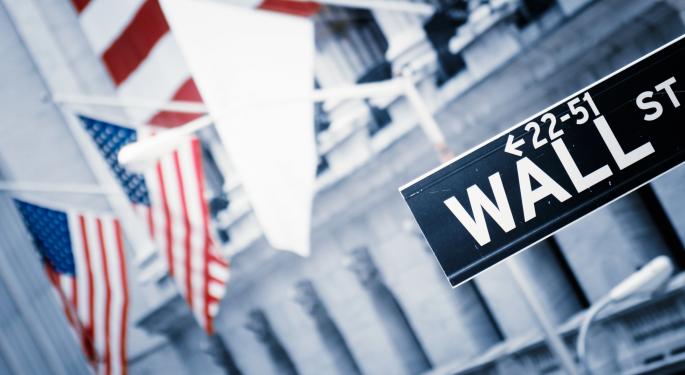 Institutional investment managers with more than $100 million in assets under management and relevant long stakes in U.S. listed equities are required to disclose their long positions once per quarter via 13F filings.
13Fs for the fourth quarter of 2015 were due February 16, 2016, but many investment firms made their wages public before the deadline. In case you missed some filings, here are a few highlights from some of the most interesting positions and moves from top money managers that have consistently beat the market over time.
Bain Capital Investors
WhaleWisdom has created WhaleScores, which help investors easily identify Form 13F filers that have consistently beat the market. Bain Capital Investors boasts the third highest overall score, so looking into its holdings and moves might make some sense.
Smid-cap Michaels Companies Inc (NASDAQ: MIK) continued to be Bain's top pick in Q4 2015. The firm disclosed ownership of 66,977,977 shares of the company, worth almost $1.5 billion, which accounted for more than 20 percent of its portfolio's total value, although the fund trimmed its stake to 66,782,509 shares in Q1 2016.
Also bullish on the arts and crafts retailer was Stillwater Investment Management, which declared holding 353,936 shares of the company, which accounted for almost 3 percent of the firm's total equity portfolio.
Similar was the case of Genpact Limited (NYSE: G), a mid-cap business services provider of which Bain held 57,537,264 shares worth roughly $1.43 billion as of December 31.
One more interesting stake was the one Bain disclosed at Fiserv Inc (NASDAQ: FISV). This 4,108,547 shares position was the firm's eighth largest as of December 31, and was started over the fourth quarter. The wage, worth almost a quarter of a billion dollars accounted for roughly 3.5 percent of the fund's equity portfolio's total value.
Alphabet
Appaloosa Management is another fund that has managed to beat the market consistently. Over the fourth quarter, the firm almost tripled its exposure to Alphabet Inc (NASDAQ: GOOG), taking its holdings to 536,150 shares, worth more than $406 million. Also bullish on the tech behemoth was Harris Associates, which last disclosed ownership of 2,171,272 shares, worth roughly $1.64 billion.
Allergan
Allergan plc Ordinary Shares (NYSE: AGN) also saw plenty of bullish hedge fund action between October and December. Over the fourth quarter, several major institutional investors like Dan Loeb's Third Point and Jacob Gottlieb's Visium Asset Management boost their stakes. Third Point added 47 percent to its position in the company, taking it to 5.4 million shares, while Visium increased its wage by 9 percent, to 1,095,685 shares, worth more than $342 million.
Baidu
Baidu Inc (ADR) (NASDAQ: BIDU) was in the spotlight, too. Several notable investment firms around the globe disclosed large stakes in the Chinese-language Internet search provider in the fourth quarter. For instance, Eminence Capital, one of the best performing hedge funds according to WhaleWisdom, said it held 1,663,026 shares of the company, worth about $314 million, as of December 31. John Rogers' Ariel Investments also declared holding 806,996 shares of the company, after increasing its stake by 5 percent over the October-to-December period.
Dan Loeb
Dan Loeb's Third Point disclosed some other interesting moves in Q4. Among them, one that could be highlighted is the firm's new position in Chubb Ltd (NYSE: ACE), a Switzerland-based insurance and reinsurance company of which Loeb's fund acquired 1.5 million shares.
Another noteworthy move was that seen at J M Smucker Co (NYSE: SJM). Between October and December, the firm upped its exposure to the stock by 26 percent, taking its holdings to 1.65 million shares.
Ken Griffin
Citadel Advisors, the firm managed by billionaire Ken Griffin seemed pretty bullish on Honeywell International Inc. (NYSE: HON), as it augmented its stake in the company by 640 percent over the fourth quarter, disclosing ownership of 4,528,454 shares, worth more than $469 million, as of December 31.
The fund's top long wage was placed on Alphabet Inc (NASDAQ: GOOGL), of which it held 805,708 shares, 538,800 put options, and 530,300 call options (with a combined worth of more than $1.4 billion) by the end of the fourth quarter.
Talking about options, Griffin seems to be quite fond of the SPDR S&P 500 ETF Trust (NYSE: SPY). By December 31, the firm held 23,369,550 put options and 14,586,500 call options (plus 13,330 shares) of the ETF.
Disclosure: Javier Hasse holds no positions in any of the securities mentioned above.
Posted-In: Appaloosa ManagementLong Ideas News Hedge Funds Legal Top Stories Trading Ideas General
View Comments and Join the Discussion!