Leon Cooperman Loves Google Stock, But His Other Top Four Holdings Will Surprise You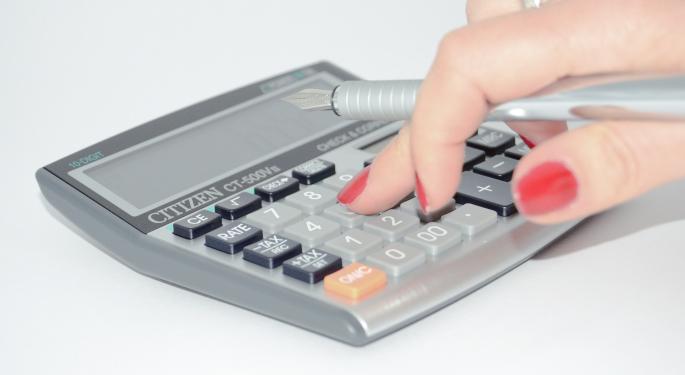 Leon Cooperman's Omega Advisors hedge fund published a letter detailing the fund structure and objectives.
The fund's top holding is Alphabet Inc (NASDAQ: GOOGL) (NASDAQ: GOOG) and represents 4 percent of total assets.
Cooperman noted that he expects U.S. equities to deliver a 6 to 8 percent total return over the coming year.
Leon Cooperman's Omega Advisors hosted an investor conference call on October 19 to detail top holdings and outlook. The call was followed by an investor presentation sent to stakeholders.
Alphabet: Top Fund Holding
Alphabet ranked as the fund's largest holding, representing 4.4 percent of total assets.
The fund's second largest holding, representing 3.8 percent of total assets is an Indian-based pharmaceutical company, F D C Ltd (Parent) (NSE: FDC).
The firm's third largest holding (3.0 percent of total assets) is the more recognized pharmaceutical company Allergan PLC (NYSE: AGN).
The fund's fourth largest holding (3.0 percent) is the independent aircraft leasing company, AerCap Holdings N.V. (NYSE: AER).
The fifth largest holding (2.6 percent) is the insurance giant American International Group Inc (NYSE: AIG).
Related Link: Why Are So Many Key Hedge Funds Closing Down?
Interestingly enough, Facebook Inc (NASDAQ: FB) ranks as the 24th largest holding at 1.3 percent of total assets. In fact, the fund is heavily underweight information technology, with only a 12.4 percent total exposure (versus the S&P 500's exposure of 20.5 percent).
Cooperman's fund sold its entire stake in Apple Inc. (NASDAQ: AAPL) back in 2013, and the updated holdings showed no new stake in the tech giant.
By sector, financials has the greatest representation in the fund at 23.3 percent – outweighing the S&P 500's 16.2 percent exposure. The fund also has a zero exposure to telecommunications services (compared to the S&P 500's 2.3 percent exposure to telecom).
'Bull Market Should Deliver A Mid To High Single-Digit Total Return'
Cooperman stated the reasons offered to justify the recent market correction (including weak Chinese data and currency devaluation, "poorly communicated" Federal Reserve policy, among others) are "not sufficient to end the bull."
Cooperman stated that a bull run in the equity market will last "quite a while longer than the next twelve months." At the same time, he is expecting a "synchronized long-lasting global economic expansion" and a "synchronized long last period of global central bank accommodation."
Despite the bullish outlook, the equity market will continue experiencing greater volatility than in prior years. In fact, Cooperman suggested that 2015 will "almost certainly" be a year when the ratio of market return to volatility will be lower than in the last several years. However, once the new year comes along, the U.S. equity market should deliver a mid-to-high single-digit return of 6 to 8 percent.
Cooperman also opined on GDP growth expectations and sees a 2.0 to 3.0 percent growth as being in the "sweet spot" and "strong enough to generate moderate earnings growth but not so strong as to frighten the Federal Reserve of the bond market."
On the other hand, an expected 1.5 to 2.5 percent inflation growth rate also marks the "sweet spot," as this range is "strong enough to underpin moderate corporate revenue growth but not so strong as to frighten the Federal Reserve or the bond market."
Image Credit: Public Domain
Posted-In: Long Ideas News Short Ideas Hedge Funds Economics Markets Trading Ideas General Best of Benzinga
View Comments and Join the Discussion!