Why Going Short May Be A Good Strategy For Bonds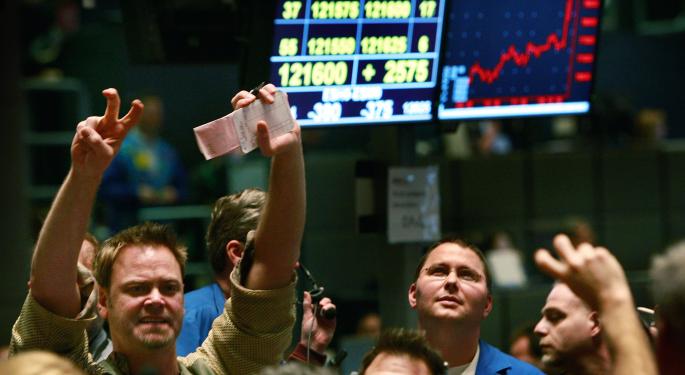 Investing is all about the risk-reward tradeoffs.
Among the three most basic asset classes - stocks, bonds and cash - stocks have the greatest potential expected return, but also the highest potential risk.
Most seasoned investors understand that stocks offer the juice to generate the return needed to meet a specific goal, such as retirement.
But sometimes the role of bonds is misunderstood. In a properly diversified portfolio, bonds help dampen some of stocks' volatility.
Unfortunately, some investors decide to decrease bond exposure - or eliminate bonds altogether - because they are disappointed with the tepid return.
How Much Risk Am I Comfortable With?
On the flip side, other investors choose to take more risk with bonds. Some turn to high-yield bonds, which represent some form of distressed debt. Because the risk of default is higher than normal, investors demand a greater payment to hold high-yield bonds. As instruments with both higher expected return and higher risk, bonds have some stock-like characteristics.
Bonds with longer maturities also have higher expected returns than those with maturities of five years or less. But that also comes with higher risk. This makes intuitive sense: It's more difficult to accurately forecast where interest rates may be 20 years from now, whereas it's somewhat easier to make an educated guess about rates in one, three or five years.
Related Link: Don't Ever Pay A Sales Charge For An S&P Index Fund
When choosing either a stock or bond fund, an index fund will generally have a lower expense ratio than an actively managed fund. In addition, investment selections by an active manager can often miss the mark. There's been some research recently to show that actively managed bond funds outperformed indexes over the past five years, but as the saying goes: Past performance is no guarantee of future returns.
Popular Picks
One of the more popular short-term bond funds is the Vanguard Short-Term Bond Index Fund (MUTF: VSBIX). This fund contains 30 percent corporate bonds and 70 percent Treasuries. It has an expense ratio of 0.20 percent. Compare that to the 0.70 percent expense ratio of the actively managed PIMCO Short-Term Fund (MUTF: PSHAX). The compositions of the two funds are different; the Vanguard fund contains more corporate bonds, but the expense comparison is a good point of reference.
Another inexpensive indexed short-term bond fund is the Schwab Short-Term Bond Market Fund (MUTF: SWBDX). This is much smaller than the other two funds, with just $387 million in total assets. This fund holds about 75 percent in government and government-related bonds and about 25 percent in corporates.
Posted-In: short-term bond funds swbdxLong Ideas Bonds Top Stories Markets Personal Finance Trading Ideas Best of Benzinga
View Comments and Join the Discussion!