Will A 3D Concierge Be Coming To Your Mall Soon?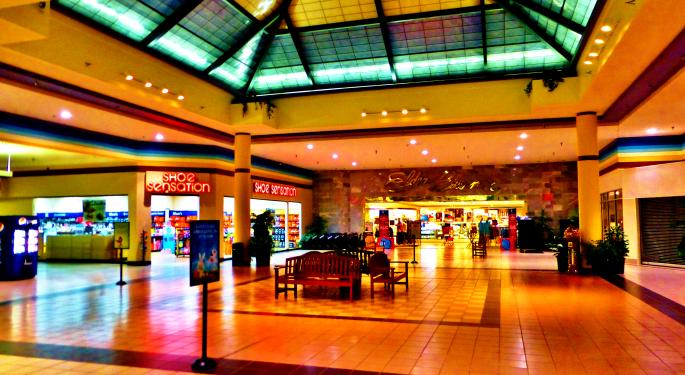 One of the secrets to success in the retail world is continual evolution -- delivering a customer experience that meets expectations in a novel or innovative way, or exceeds expectations outright.
The largest regional mall landlord on the planet is clearly not resting on its laurels.
Holiday shoppers at one Simon Property Group Inc (NYSE: SPG) center will be treated to an exclusive eBay Inc (NASDAQ: EBAY)-powered "Connected Mall" pilot program.
According to eBay Retail Innovations Division V.P. Steve Yankovich, "This eBay Inc technology and others will continue to provide customers with white glove retail shopping experiences."
The fact that a Simon Innovation Group exists at all may come as a surprise to many investors who had prematurely given up on malls as an outdated concept -- consigned to the same inevitable fate as the one-room schoolhouse or the horse and buggy.
Related Link: 5 Key Takeaways - Simon Property Group Inc CEO Interview
Perhaps it is Amazon.com, Inc. (NASDAQ: AMZN) that will turn out to be the "one-trick pony," as omnichannel retail initiatives such as "bricks and clicks" return to stores, and creative same-day delivery options by traditional retailers leverage a valuable network of bricks and mortar stores.
The Battle For Millennials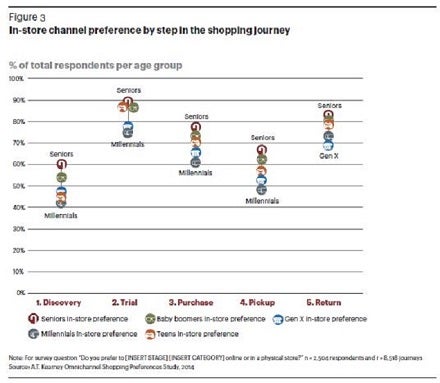 Source: The Macerich Company website
A recent study conducted by A.T. Kearny regarding "Omnichannel Shopping Preferences" indicates that while teens are still attracted to the mall experience, the Millennials are the ones who need to be enticed back to the physical store environment.
Related Link: The Dark Side Of A Generation's Frugality
What Is A Connected Mall?
Interacting with customers while they shop allows mall operators and stores the ability to provide customers with relevant, real-time information and targeted promotions.
The new 72" touchscreen display at Simon's Stanford Shopping Center in Palo Alto, California may appear to be nothing more than a fancy "smart directory" with 3D graphics.
However, upon closer inspection, this feature appears to be the next salvo in attracting smart phone-addicted Millennials and other tech-savvy Silicon Valley customers to the mall experience, primarily because the touchscreen display can push information to mobile devices. Such innovative features include:
A "today" button that accesses unadvertised deals and special events
An easy-to-follow map to a desired store or activity
Events, services and in-store deals highlighted by category
A handicap app that allows for a more intuitive experience
Millennials can also download a Simon Malls mobile app for iPhone or Android and access the Internet through the free "Simon Wi-Fi." These tech innovations not only provide new experiences for consumers, but also report information to Simon regarding individual customer interests.
Why Did Simon Just Buy Rival Macerich Shares?
On the most basic level, Macerich Co (NYSE: MAC) owns 52 Class-A malls Simon doesn't currently own.
Related Link: The Shopping Mall May Rise From The Dead: Simon & Macerich Team Up
However, from an operational perspective, Macerich has its own cutting edge capabilities that Simon may covet as well.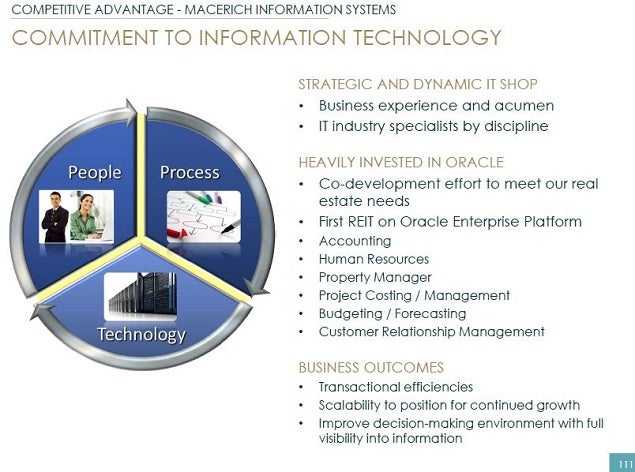 Mobile Tenant Information And Leasing Platform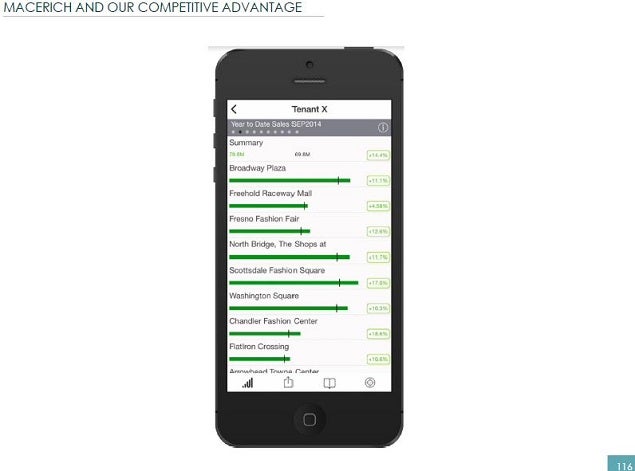 Macerich Has Its Own Digital Concierge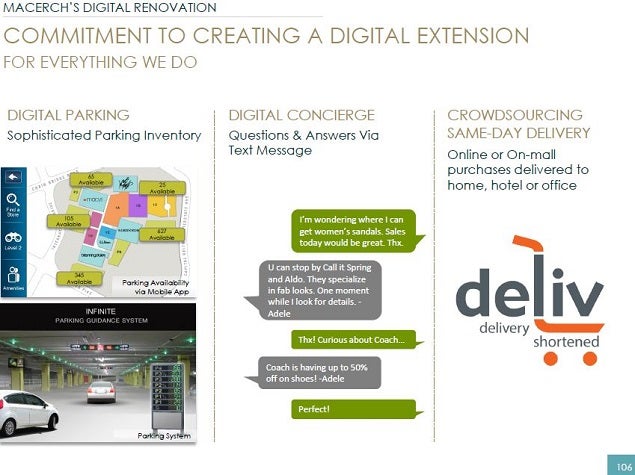 It appears that sophisticated mall owners such as Simon and Macerich are successfully using technology to level the playing field and compete with their online rivals.
Tale Of The Tape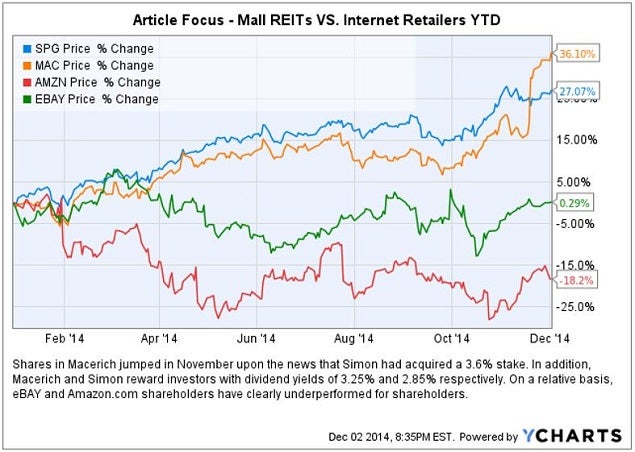 Bottom Line
Omnichannel retailing by definition requires a physical store presence. When it comes to "the last mile" for same day delivery, the malls appear to have many advantages that come from owning superior locations.
It appears Mr. Market is betting that mall operators who own these irreplaceable trophy assets can adapt by using technology such as the digital concierge to evolve as the real winners moving forward.
Additionally, as the pressure to become profitable mounts for companies such as Amazon.com, these innovations will likely influence the already shifting move to bricks and clicks.
Image credit: Nicholas Eckhart, Flickr
Posted-In: Omnichannel RetailLong Ideas REIT Trading Ideas Real Estate Best of Benzinga
View Comments and Join the Discussion!