Fox On Stocks' 17-Year-Old Rachel Fox Teaches A New Generation How To Trade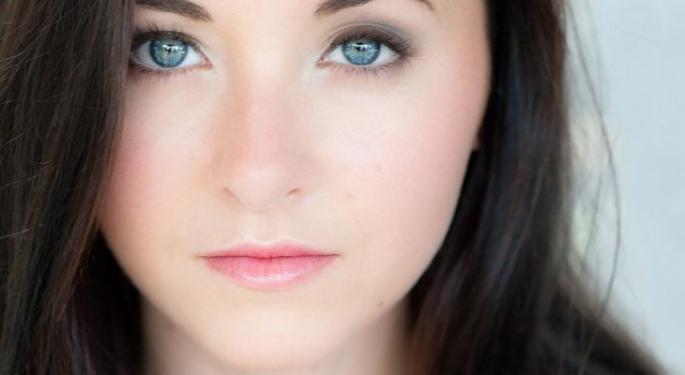 It's never too soon to start trading.
Rachel Fox, a 17-year-old actress and musician who is best known for her roles in Dream House and Desperate Housewives, could have waited a few years to start trading. She could have pursued her other interests and turned to trading if they didn't pan out.
But Fox's mom didn't think she should wait. She encouraged her daughter to read Understanding Wall Street. While this might have seemed like an unnecessary chore for most teenagers, Fox eventually took her mom's advice and read the book.
"Since then it has been a lot of online reading and online research and reading blogs and gathering information and kind of cherry picking my information here and there," Fox told the Benzinga crew on PreMarket Prep this week.
Related: StockPick101's Teenage Founder Launches Financial Literacy Foundation to Educate Students
Fox is the author of Fox on Stocks, a stock trading blog that combines finance and pop culture. She covers a wide range of topics, including Gangnam Style, the Justin Bieber index and how movie releases impact the shares of publicly traded studios.
As far as specific investments are concerned, her biggest win came from SigmaTron International (NASDAQ: SGMA). Her biggest loser turned out to be her first trade.
"It was a stock recommendation and I got in," said Fox. "The stock was about $1.50 and over the nine-month period I kept holding it and holding it. And this was my first trade, so I didn't have a stop, I didn't have a target, I just bought it and it was like, 'Oh, this is going to go up because someone told me!'
"It sounds ridiculous when I say it now. I think over nine months it dropped to a quarter of a penny. And it's now worth absolutely nothing. I think it might have been a pump-and-dump."
Fox learned her lesson though. She said that if others want to get into the stock market, they need to learn how to be fearless.
"Be very planned and focused and specific when you trade but be absolutely fearless," she said. "Trust your gut because I think the worst thing is to say, 'Man, I could have done this' or 'I could have done that.' Set your stops, watch it closely, just do something. It's hardest to take that first step, but just be fearless and do it."
Check out the video below for a recap of Rachel Fox's guest appearance on Benzinga's #PreMarket Prep show:
Disclosure: At the time of this writing, Louis Bedigian had no position in the equities mentioned in this report.
Posted-In: Benzinga Fox on StocksLong Ideas News Short Ideas Success Stories Trading Ideas Interview Best of Benzinga
View Comments and Join the Discussion!