3 Reasons To Be Bullish About Luxury Brand Stocks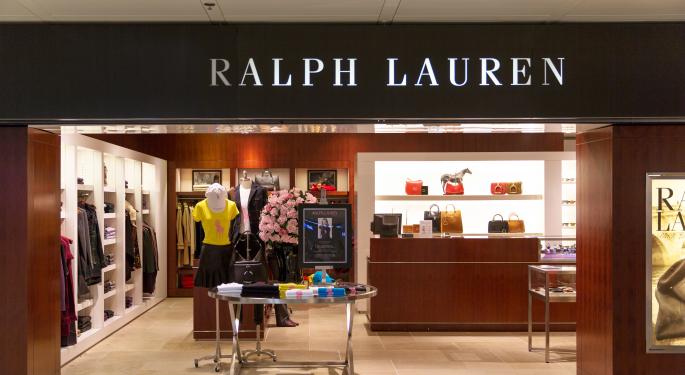 Everybody brings their "A" game to the "Invest for Kids Conference" in Chicago. The conference is a gathering of the biggest names in finance, such as Norman Peltz and Sam Zell, pitching their best ideas to benefit a great cause.
At the event in late October, Peter Zaldivar of Kabouter Management was bullish about Hotel Shilla, a Korean stock. What had Zaldivar the most enthused about Hotel Shilla was that it sold luxury brands for 40 percent less than the price in China, the biggest market for such products in the world.
For investors, there are three reasons to be bullish about luxury item stocks, ranging from well-known brands such as Ralph Lauren (NYSE: RL) and Coach (NYSE: COH), to promising small caps like Premier Opportunities Group (OTC: PPBL).
Related: 3 Reasons To Invest In Small Caps That Are 'Easy To Understand'
A Billion New Customers Worldwide
According to a report from McKinsey & Co., "Urban world: Cities and the rise of the consuming class," there will be one billion more joining the consuming class around the world that could "inject up to $30 trillion a year into the world economy by 2025." That is very positive for luxury brands and other goods, as detailed in a previous article on Benzinga.
Consumers are very status conscious in Asia, Africa and other emerging market areas. That is especially true for those in China (who must love the 40 percent discount at Hotel Shilla shops). From the trillions more in spending from the one billion new consumers, there will be a great demand for the products of Ralph Lauren, Coach, Premier Opportunities and others in the sector.
Strong IPOs
The sector's growth potential has been reflected in the strong performance of the recent luxury brand initial public offerings.
Moncler (OTC: MONRF), an Italian maker of down jackets, soared more than 45 percent in its first day of trading back in December. That success highlights the current strength of the sector and the savvy of Moncler's management. Two years ago, its executives pulled back plans for an initial public offering citing market conditions. Moncler was the biggest fashion house IPO since that of Michael Kors (NYSE: KORS) back in December 2011.
Investors should not overlook Moncler's managements' shrewd timing when performing due diligence on the stock, as it worked out very well for the investors in Moncler.
Small Cap Luxury Brands Can Become Blue Chip Holdings.
The world of consumer sentiment is fickle. But when a label establishes its brand as Ralph Lauren and Coach have, it rises in prominence. Positional marketing is key for that. For Ralph Lauren, it was the WASP lifestyle in the United States. For Premier Opportunities, it will be distributing the Brunello Cuccinelli line, the Kiton Line and the CABE Studio Lines to the lucrative Asian markets.
Posted-In: Long Ideas Emerging Markets Entrepreneurship Small Cap Analysis Psychology Retail Sales Markets Trading Ideas Best of Benzinga
View Comments and Join the Discussion!