3 Reasons To Trust Dividends More Than Analysts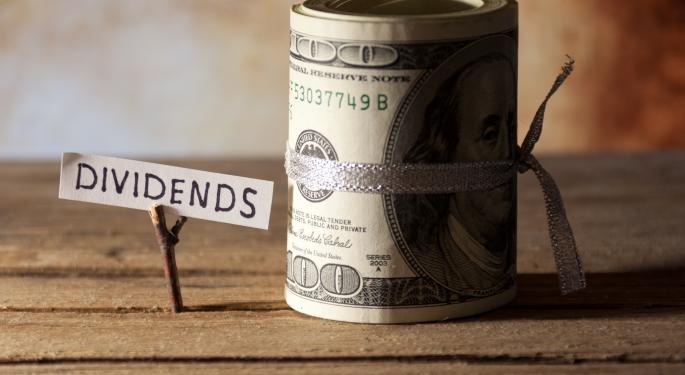 There was not a single analyst who called The Great Recession.
Even closer at home, when Apple (NASDAQ: AAPL) was trading at over $700 a share in October 2012, some analysts were calling for it to go over $1,000. Apple is now trading around $530.00 a share. Wall Street analysts are intelligent and well-educated, but there are three reasons to trust dividends more.
Pretty much any financial indicator can be tinkered with by those seeking to deceive the investing public. A dividend check going out in the mail, however, cannot.
It is a clear statement that the company can share the cash from its operations with its shareholders. There is no way to fake a dividend payment. For investors there is tons of information from great financial websites such as Macroaxis, Yahoo Finance, Finvz, and others. But the dividend says it all four times a year.
A dividend payment represents a commitment to the shareholders.
Related:  3 Reasons To Embrace The Double-Digit Drop In ExxonMobil
Analysts are beholden to the management of the company. With executives cooperating, it would be impossible to perform effectively as a analyst. The role of the shareholder is not important for an analyst. But when the executive management of the company declares a dividend, it is showing respect for the rights of all of the shareholders of a company.
Investors can get all of the information needed from Macroaxis, Yahoo, and others. But the dividend payment is much more telling for the shareholder.
The dividend payment sends important messages to the investment community.
Just the payment of a dividend is a show of strength for a publicly-traded company. To increase it, as Dividend Aristocrats such as ExxonMobil (NYSE: XOM) and Coca-Cola (NYSE: KO) do every year, is even more comforting for shareholders. If a company starts a dividend, that is very bullish. Should the dividend by reduced or dropped, there are few actions more bearish for a company.
Analyst reports are very useful. But the dividend means much more, as it has historically proved more than 40 percent of the total return for an equity.
Unlike an analyst predicting the future, the dividend pays when it is declared. That is why investors should focus more on what the dividend is saying about the future of a company.
Posted-In: Long Ideas News Dividends Dividends Small Cap Analysis Economics Analyst Ratings Trading Ideas Best of Benzinga
View Comments and Join the Discussion!