Amgen On The Verge Of A Breakout (AMGN)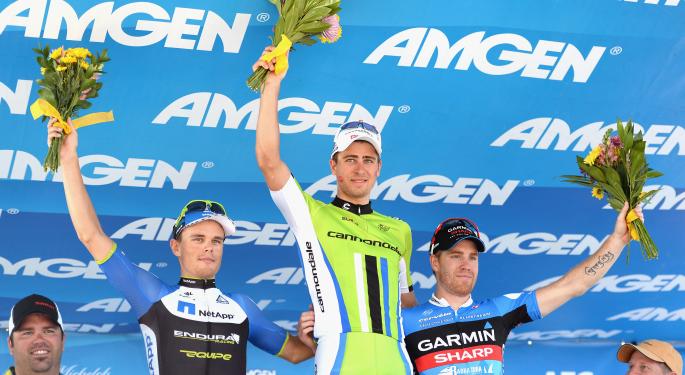 One of the easiest and first things technical traders learn is breakouts and breakdowns.  Breakouts are found using price resistance lines in the chart.
Price resistance is one of the best types of resistance lines because it carries a psychology behind it.
The psychology behind price resistance
When a stock runs up, there's people buying shares all the way into the top.  Once the selling starts (because the people at the bottom are taking profits) it leaves the traders who bought at the top holding their shares.  These traders are called bag holders, and it is never a good idea to be a bag holder.
The biggest problem for traders is taking a loss.  Instead of selling out for a small loss, these traders will hold onto their shares and trade with "hope."
First, they hope to get out with a profit, but once the selling picks up they will just hope to get out at breakeven.  When the stock begins to make another run, all these bagholders are waiting to get out at breakeven. 
When all these traders dump their shares around the highs, it creates a price resistance at that level.  When the majority of bagholders have dumped their shares, a break of this resistance level is seen and buyers return to the stock.
Where are we seeing price resistance form?
Amgen (NASDAQ: AMGN) has been making a big run over the last couple of weeks.  It has stalled out for most of this week, but with its big move of Thursday it is now set up for a breakout.  
As you can notice through the chart, people were buying Amgen as it ran from $90 to $109.  The people who bought in the $100 territory quickly realized that they were buying at the top as Amgen began to sell off.  When the stock hit 109.68 again, it stopped, and price resistance was formed.  
How do we make money from this?
Breakouts are best played close to the price resistance line, in this case $109.68.  Traders want to buy this stock at $109.70 because this keeps the risk lower on the trade.  The target should be the next resistance line up at $115, which is good for 4.5 percent.  
When deciding on how many shares to buy of a breakout, it is best to consult the Bullogic Position Sizer.  It will give you the risk/reward of the trade and the right amount of shares to pickup to keep risk low and reward high.
Tags: Bullogic Position Sizer price resistance
Posted in: Long Ideas Technicals Psychology Trading Ideas General Best of Benzinga